Present day names like Gigi Hadid, Kylie Jenner and Coco Rocha dominate the fashion scene driving branding and fashion trends thus joining the ranks of the most iconic fashion models. But over the decades there have been scores of beautiful women who stole the hearts and imaginations of designers, photographers and the public. Looking back on more recent history, in the 1980s the reigning "Supermodels" included Cheryl Tiegs, Christie Brinkley, Kim Alexis, Paulina Porizkova, Yasmin Le Bon, Kathy Ireland, Margaux Hemingway, Brooke Shields, Carol Alt, and Elle Macpherson. The late 1980s and 1990s brought us Naomi Campbell, Cindy Crawford, Christy Turlington, Linda Evangelista, Claudia Schiffer and Tatjana Patitz. Then came Kate Moss, Gisele Bündchen Adriana Lim, Carmen Kass and Allessandra Ambrosio.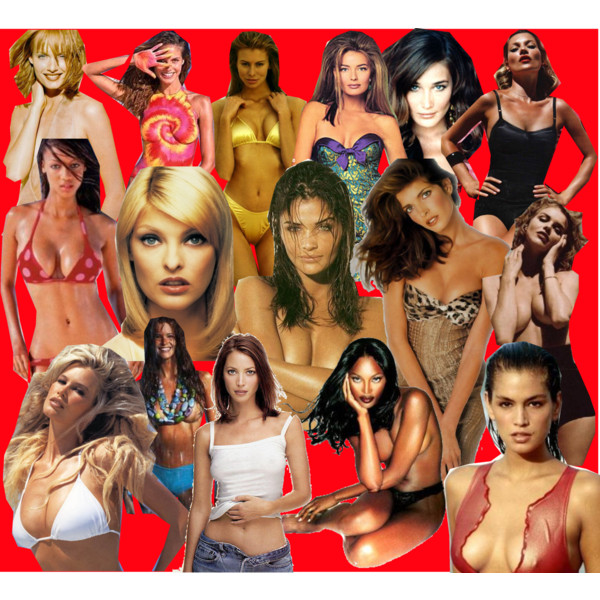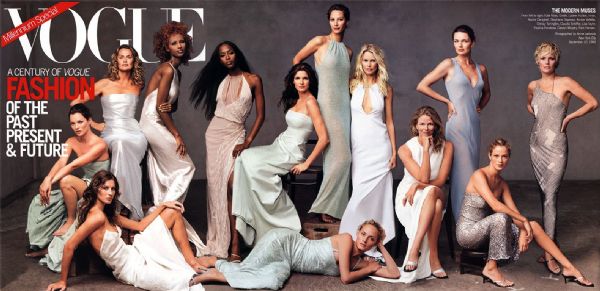 Before there was the persona of the "Supermodel", there were fashion models who became legendary just because they were exceptional and had faces that could stand the test of time. Here is the first in a series that will pay homage to some of the beautiful famous faces of fashion that were not only catalysts for the world's love affair with fashion, but also helped build the enduring legacy of importance that many of the world's most popular fashion magazines enjoy today.
1. DORIAN LEIGH
Born in 1919 as Dorian Elizabeth Leigh Parker, some records claim 1917…but a real lady never divulges her true age, she was considered to be the first supermodel of all time. Interestingly enough, Leigh really only propelled to the 'Supermodel' status when she was in her early 30s after she had already given birth to two children. Dorian Leigh was known as a trailblazer on many fronts, establishing the first legal Paris modelling agency in 1950. Upon writing her autobiography in 1980, entitled The Girl Who Had Everything, Leigh claims to have written it for her then-deceased son Kim stating, "I really wrote it for Kim, who will never read it. But perhaps other Kims and their parents may learn from my unhappy experiences."
2. LISA FONSSAGRIVES
The subject of a longstanding battle with Dorian Leigh for the title of first Supermodel, Lisa Fonssagrives reigned as a top model through the 30s, 40s and 50s. Born in 1911, the statuesque Swedish phenom was known as a remarkable woman of tremendous beauty and grace and enjoyed being at the top of her industry for over 20+ years. Instantly recognized for her high cheekbones and startling Nordic looks, Lisa was first discovered in 1936 by photographer Willy Maywald while riding in an elevator. The model was not only beautiful; she was also artistically gifted and always took responsibility for doing her own hair and makeup on all shoots. On record as the highest paid model of her time, Lisa was famously quoted as describing herself as a "Good clothes hanger".
3. DOVIMA
Among the highest paid models of her time, Dovima, was one of the first models to cross over to acting with her cameo appearance in the movie Funny Face starring Audrey Hepburn. Discovered by a Vogue editor while walking on the street in New York City, during her very first photo shoot with photographer Irving Penn, Dovima wore the very first dress that Yves St. Laurent designed while working under Mr. Christian Dior as his fledgling new assistant. Not a bad beginning for such an unforgettable dame!
4. SUZY PARKER
Little sister (as in family ties) to iconic model Dorian Leigh, this beautiful icon holds a place in fashion history all on her own. The first model on record to earn $100,000 a year, Suzy was a major fashion face in the 50s and early 60s. Her beauty was so beloved that it has been said that The Beatles even named a song after her; albeit an unreleased one. This 50s pin-up girl easily transitioned from modelling into acting and enjoyed a healthy second act.
5. JEAN SHRIMPTON
Time Magazine ceremoniously labelled this British beauty a 'Supermodel' in 1971, making her one of the first to officially hold the title. Shrimpton is known for making the miniskirt a worldwide hit in 1967 after she wore a white one to Derby Day in Australia. Indifferent to her beauty and modelling success, she was quoted in a 2011 Guardian interview as saying, "I never liked being photographed. I just happened to be good at it."
6. TWIGGY
With a short, but highly influential modelling career, Lesley Hornby, or Twiggy as she is better known, left an indelible mark on the world of fashion and women of style globally. With her unconventional impish looks and face full of freckles, Twiggy was dubbed the face of 1966 and proved to be a triple-threat in the 60s and 70s as a model, singer and actress.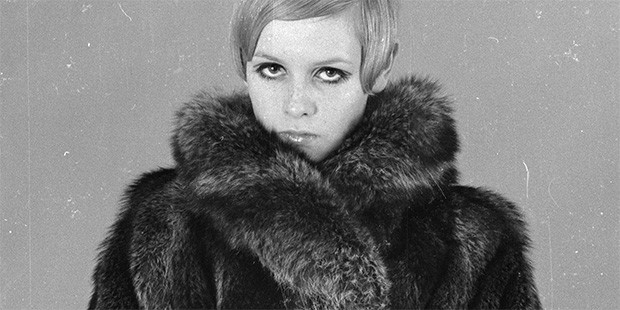 7. VERUSCHKA
Born in 1939 as Veruschka von Lehndorff, this popular German Supermodel had trouble entering the world of modeling in 1961. The 6 foot + beauty returned to Europe for a bit and came back to New York shortening her name to Veruschka and, with this exotic name and dressed in all black, made the rounds of photographers who now found the star power in this alluring beauty with the exotic name. With the support of Diana Vreeland she was in high demand in the 60s.
She may be best known for "The Great Fur Caravan", a 26 page feature editorial in the October 1966 issue of Vogue, and produced by Diana Vreeland, shot over five weeks in the snow country of Japan that cost a record-breaking $1 million. Polly Mellen served as editor on this project which was shot by Richard Avedon.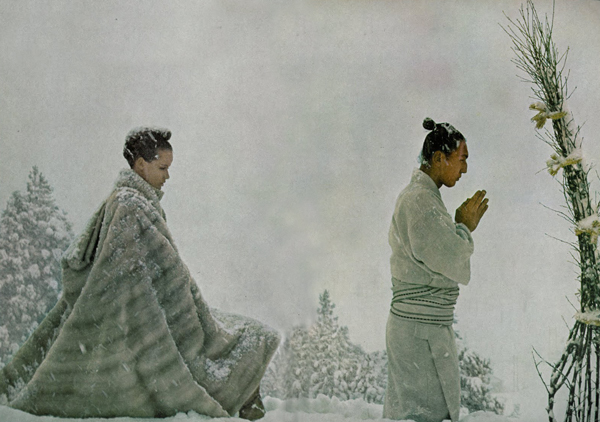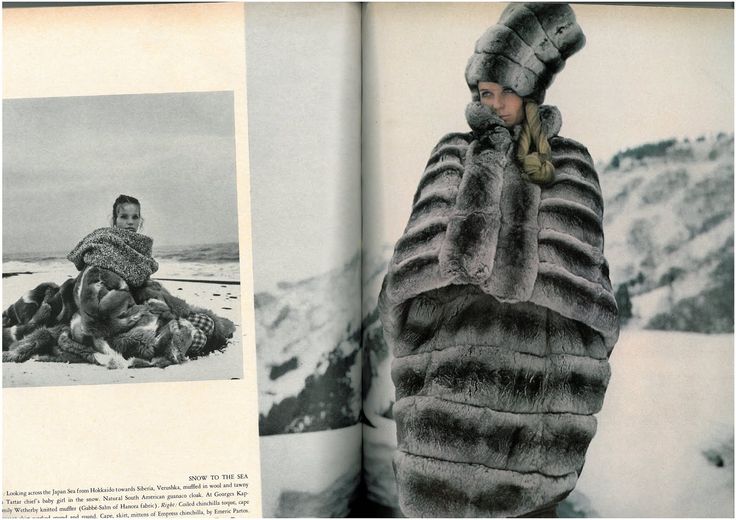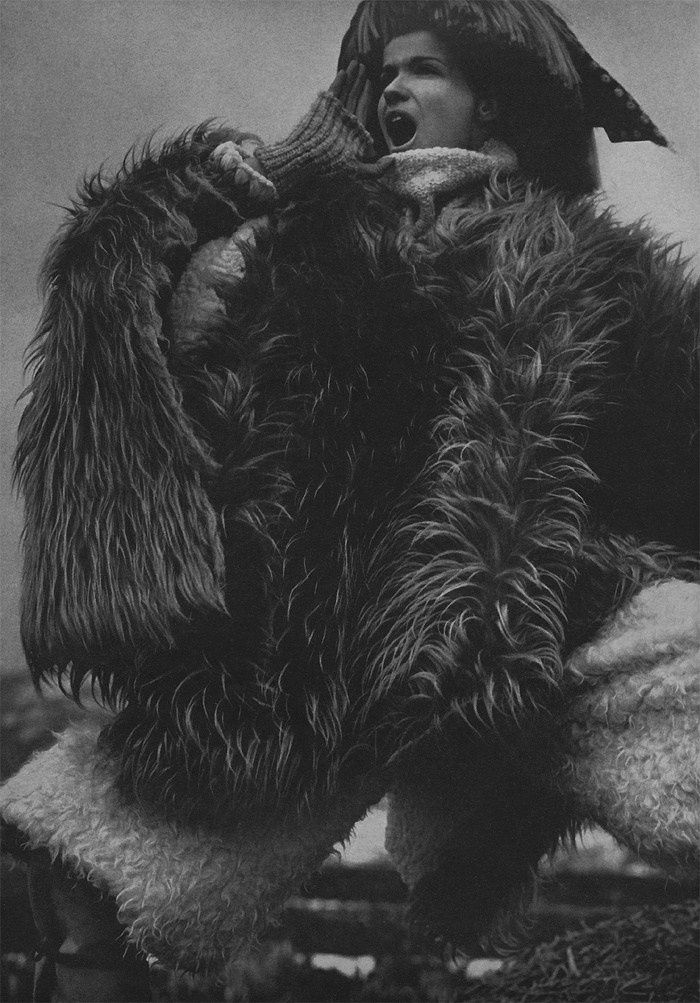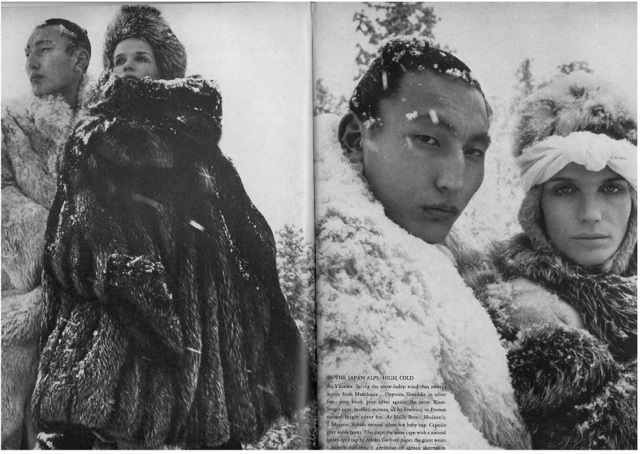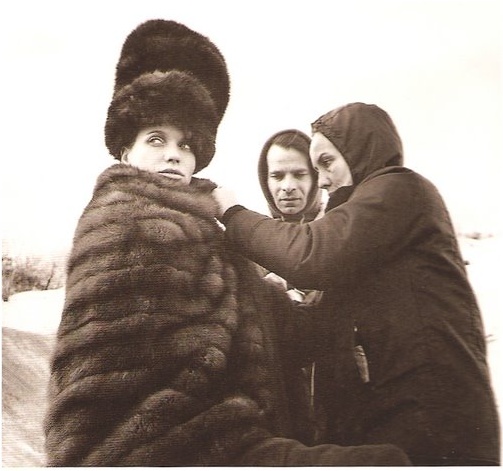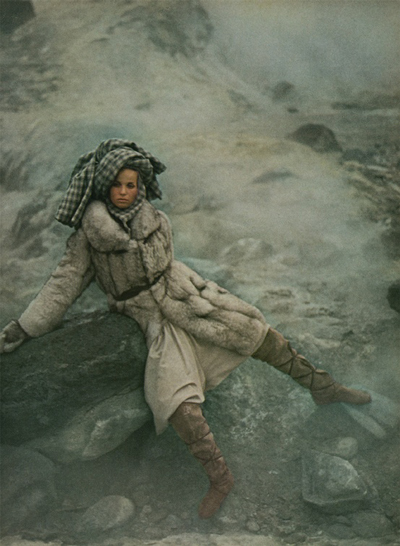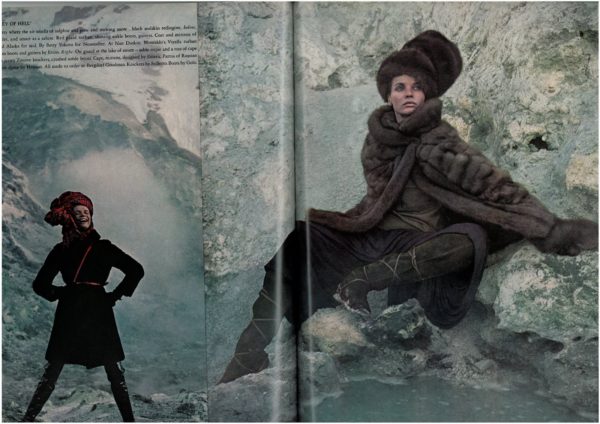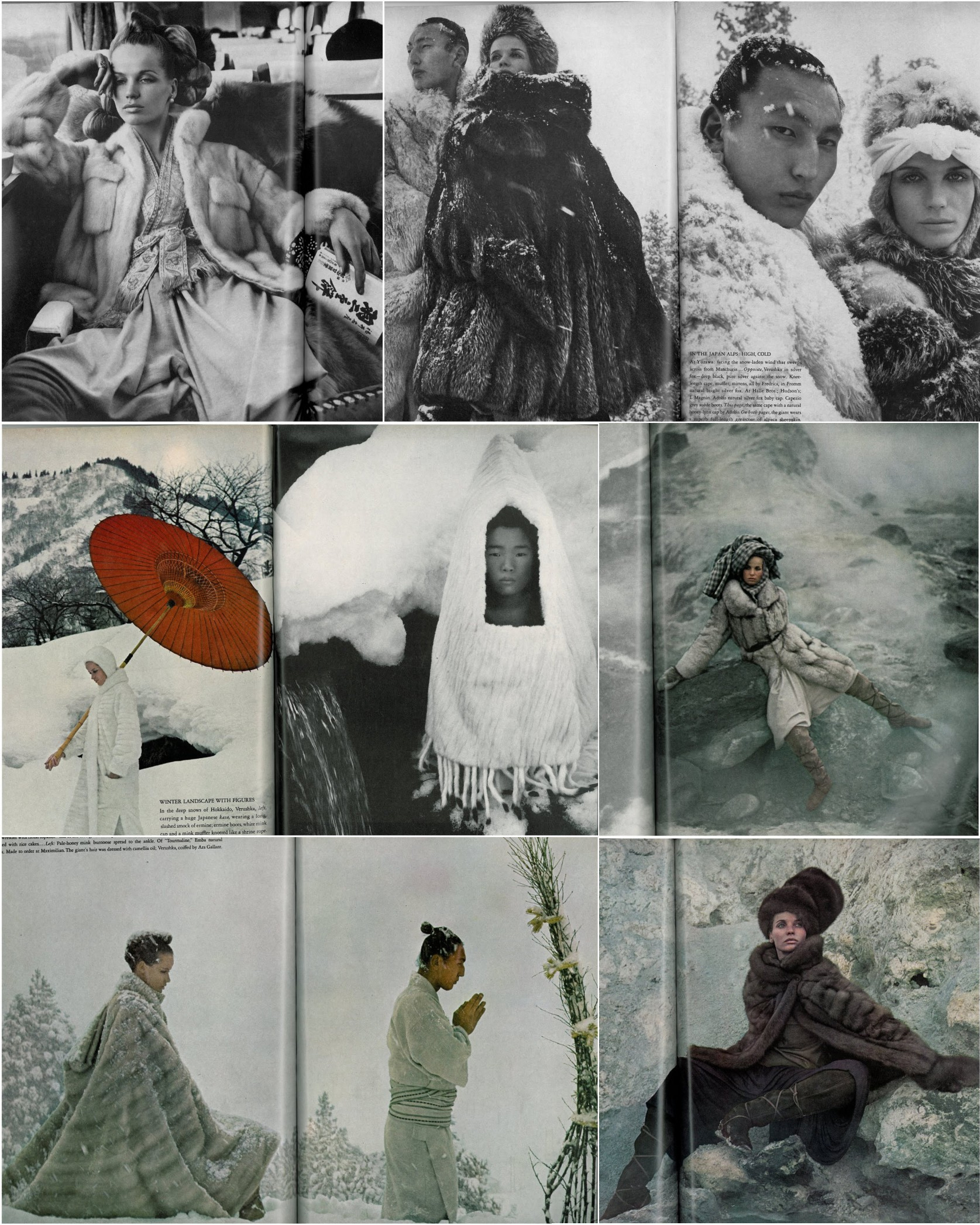 8. MARISA BERENSON
The daughter of a Countess, Marisa Berenson is an American born beauty that made a splash in the modelling world in the 70s. Between Gene Kelly teaching her to dance, Andy Warhol photographing her wedding, and being the granddaughter of iconic couture designer Elsa Schiaparelli; Marisa enjoyed a colorful career, and was the "it girl" that everyone wanted to be around. At the age of 63 she sashayed down the catwalk once again at the Tom Ford Spring-Summer 2011 Show during London Fashion Week proving that she never lost her sex appeal.
9. PENELOPE TREE
As a relative of the great retailer Marshall Field, Penelope Tree had fashion in her blood. She was infamously discovered at 17 years old by Vogue editor Diana Vreeland herself while at a soiree for Truman Capote. This chance meeting launched the career of a face not always perceived as conventionally beautiful. The once muse and girlfriend of famed photographer David Bailey, Penelope is credited with launching a movement for a different ideal of beauty.
10. CARMEN DELL'OREFICE
Born before Fashion Week was even created, Carmen Dell'Orefice was discovered in 1944 at the age of 13, snagged the cover of Vogue at the age of 16, and has enjoyed a mind-blowing career in modelling for over 70 years. She became a favorite model of photographer Erwin Blumenfeld who shot her first Vogue cover in 1946 and has worked with some of the most famous fashion photographers including Irving Penn, Gleb Derujinsky, Francesco Scavullo, Norman Parkinson, and Richard Avedon. Over the years her photographs became highly valued collectibles and after enduring significant stock market losses in the 1980s and 1990s she was able to save herself from financial ruin by auctioning off famous modeling photographs from the 1940s to the 1980s through Sotheby's.

Her stunning facial structure and elegant frame have earned her a longtime following among photographers, designers and fashion editors who have kept her working both in print and on the runway. At 85 years old she is the oldest working runway model in the world. Carmen is the epitome of elegance and timeless beauty.
11. BEVERLY JOHNSON
Nothing short of amazing, Beverly Johnson was the first African-American model to appear on the cover of American Vogue in 1974, which was a best-selling issue, and the first successful black Supermodel. Booking her first cover shoot with Glamour magazine in 1971, Beverly was an iconic face of the 70s and 80s and had a honed sense of self, fueled by her accomplishments, which made her a role model for young women globally. Transitioning this popularity and demand into a successful film career, the world of fashion would never have been the same without her.
12. PAULINA PORIZKOVA
The daughter of refugees who fled their native Czechoslovakia for Sweden in 1968, a 3-year old Paulina Porizkova was left behind with her grandmother and, seven years later, reunited with her parents. As a two-time cover model for the coveted Sports Illustrated swimsuit issue, Paulina was also the face of Estée Lauder in the late 1980s and early 1990s. Author, actress and mother, Paulina is still making news in the fashion world and impacting generations of fashionistas.
13. GIA MARIE CARANGI
Gia Marie Carangi rose to fashion fame during the late 1970s and early 1980s and was featured on the cover of fashion magazines, including multiple editions of Vogue and Cosmopolitan, and appeared in advertising campaigns for such fashion houses as Armani, Christian Dior, Versace, and Yves Saint Laurent.
A favorite of Francesco Scavullo, Arthur Elgort, Richard Avedon, Denis Piel and other notable fashion photographers of the time her meteoric rise proved too much as she was thrust into the party and drug scene. Following the death of her agent and mentor Wilhelmina Cooper in 1980 her drug abuse evolved into a heroin addiction and her career began to unravel. Despite many attempts at treatment she was unable to overcome her addiction. Gia died of AIDS-related complications at the age of 26, becoming one of the first famous women to die of the disease.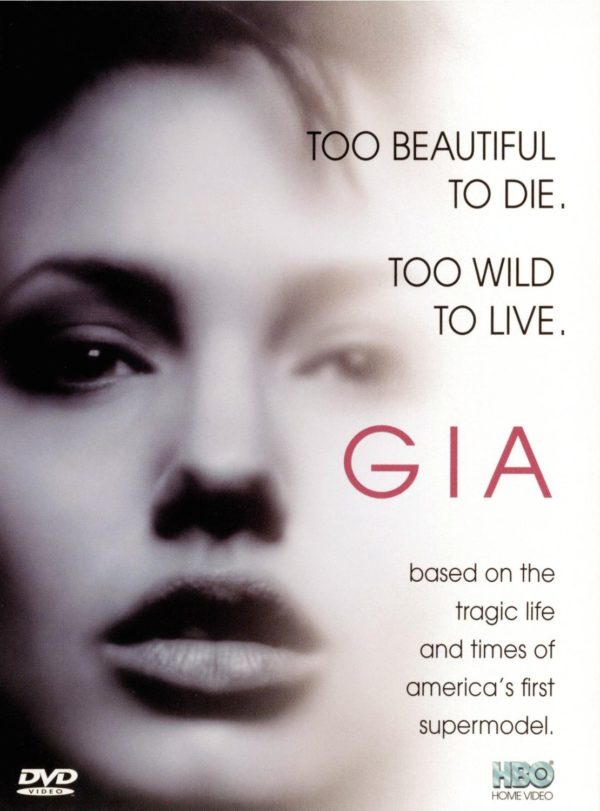 Related articles