The fresh-faced, blonde haired, blue-eyed beauties were not the only girls dominating the pages of the Fashion magazines in the late 70's and early 80's. The fashion world embraced the more exotic fashion models as well. Let us introduce you to the iconic fashion models that proved blondes don't always have more fun!
CAROL ALT:
With her bright blue eyes and dark hair it is no surprise that John Casablancas offered Carol Alt a modeling contract on the spot when she showed up at his office at the Elite Modeling Agency in 1979. Soon thereafter she was on the cover of Harper's Bazaar and, like many of her modeling peers, landed on the cover of the Sports Illustrated swimsuit edition. Playboy (for whom she posed nude in December, 2008) called her "the most beautiful woman in the world" and Life magazine named her "the next million dollar face". She graced the covers of over 700 magazines and was featured in campaigns for Lancôme, Cover Girl and Pepsi. In the early 1980's she famously set a new trend for models when she produced a series of posters of herself that quickly became bestsellers.
In the late 1980's she switched to acting and worked regularly in Italian films and TV shows as well as a number of guest starring roles on American TV. She reinvented herself again in the early 2000's as an author of a successful series of books on raw eating spurred by the diet that she credits for putting her uterine and cervical cancer (uterine and cervical) into remission. An avowed hockey fan, she married Ron Greschner of the New York Rangers in 1984 and the couple was a dominant force on the New York social scene from 1984 until they split in 1996. She has since enjoyed a long-term relationship with Alexei Yashin who played forward for the New York Islanders.
BROOKE SHIELDS
With an active career spanning nearly five decades it is difficult to pin Brooke Shields to any specific decade but the 1970's and 1980's certainly produced some of her most iconic work. Beginning her career in 1966 at just 11 months old she appeared in a campaign for Ivory Soap shot by Francesco Scavullo. But it was in 1977 when Brooke was 12 years old that the years of controversy really began. Her star turn as a child prostitute in "Pretty Baby" had everyone talking, but this proved to be just the beginning. In 1980, at the age of 14 Brooke was the youngest model to appear on the cover of Vogue and that same year she shot to fame in a controversial campaign for Calvin Klein Jeans headlined "You Want to Know What Comes Between Me and my Calvins? Nothing." Leading roles in two iconic teen romance films of the 1980's, "Endless Love" and "The Blue Lagoon" helped to establish Shields as one of the most recognizable faces in the world and in 1983 she appeared on the cover of the September issue of Paris Vogue, the October and November issues of American Vogue and the December edition of Italian Vogue. At just 18 she was also a fixture on the New York social scene and a regular at Studio 54.
But Brooke Shields proved that she was much more than just a pretty face, earning a degree from Princeton University, proving her comedic chops playing the lead on "Suddenly Susan" from 1996 – 2000 and appearing in several Broadway theater productions, including the musicals Grease (1994 revival) as Betty Rizzo, the 1998 revival of Cabaret (in 2001), the 2003 revival of Wonderful Town (in 2004–2005) and Chicago.
More recently Brooke, married to television writer Chris Henchy and raising two daughters has helped to open a public dialogue about post-partum depression. She continues to act in television and film and is headlines campaigns for La-Z-Boy and Foster Grant eyewear.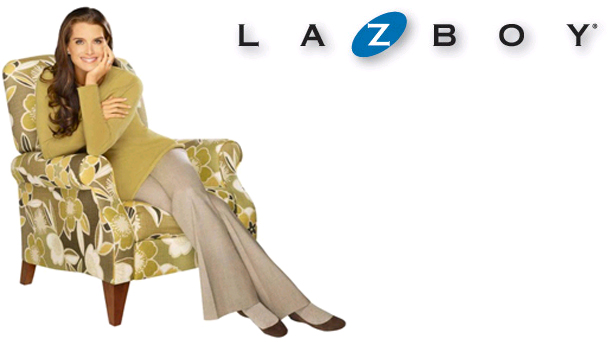 IMAN
What can you say about a woman who has such a strong presence she need only go by her forename? Iman Mohamed Abdulmajid was born in Mogadishu, Somalia but spent most of her youth in Egypt. In 1975, while attending University of Nairobi she was discovered by American photographer Peter Beard who saw her on the street and was taken with her statuesque Somalian beauty. She exploded onto the fashion scene with an assignment for Vogue just a year later and went on to be featured in many major fashion spreads and covers. She also served as a muse to the likes of Halston, Thierry Mugler, Gianni Versace, Calvin Klein, Yves Saint-Laurent and Donna Karan and was a favorite of top photographers including Helmut Newton, Irving Penn and Richard Avedon.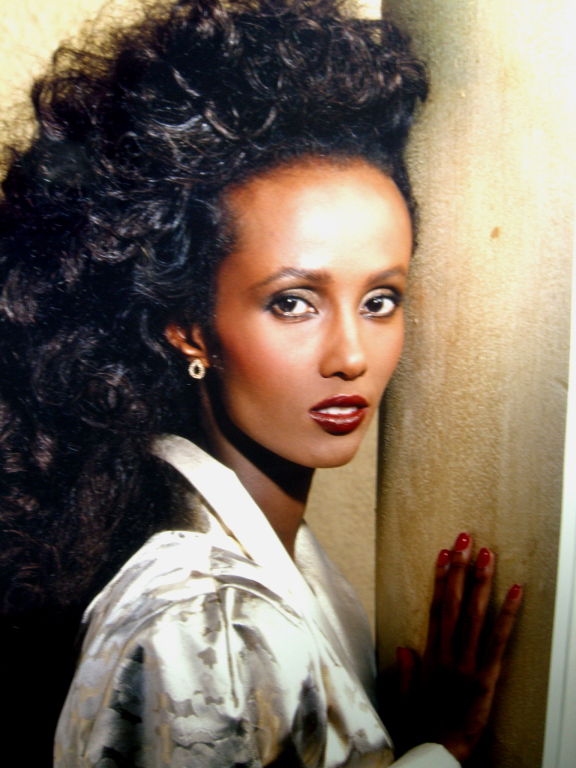 In 1994, after nearly two decades of modeling, she started her own cosmetics firm, Iman Cosmetics, a premiere line for women with skin of color. By 2010 the business was generating over $25 million a year in sales. Adding to her business success, in 2007 she was approached by HSN to create a clothing line. Influenced by her childhood in Egypt and her work with Halston she created a line of caftans under the name Global Chic that has grown to become one of the network's top-selling brands.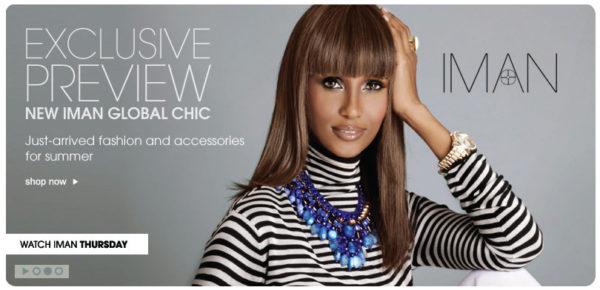 In 1992 she married David Bowie and their union became one of the legendary love affairs of our time. Together they have one daughter and a son from his previous marriage. When he died on January 10 of this year the world mourned with her.
KAREN ALEXANDER
When Karen Alexander first began visiting modeling agencies at 16 years old she was rejected by some of the industry's most influential agents including Eileen Ford and John Casablancas. It was 1982 and they deemed her "not commercial enough" or "too commercial" or "not photogenic". But she persisted and signed with Legends Agency and soon found herself on the covers of Vogue, Harper's Bazaar, Elle, Mademoiselle, Glamour, Ebony and Mirabella. She was one of the first girls of color to appear in the Sports Illustrated swimsuit edition (for her it was the 1988 and 1989 issues). Tall and elegant, she was featured in campaigns for Tiffany, Cover Girl and Chanel among others.
YASMIN LE BON
Born Jasmin Parvenu in Oxford England to an Iranian father and an English mother, Yasmin Le Bon came to modeling later than most, kicking off her career at the age of 21 in 1985. Also unlike many of her peers she was already married to Simon Le Bon, lead singer for Duran Duran. In 1987 she appeared in a campaign for Guess? which led to covers for American and British Elle, Vogue, Harper's Bazaar and Cosmopolitan. With her look of sultry elegance she also found success in campaigns for Ann Taylor, Banana Republic, Bergdorf Goodman, Bonwit Teller, Bloomingdale's, Versace, Chanel, Christian Dior, Escada and host of other fashion leaders. More recently she has designed a women's clothing and jewelry line called YLB and is raising three daughters.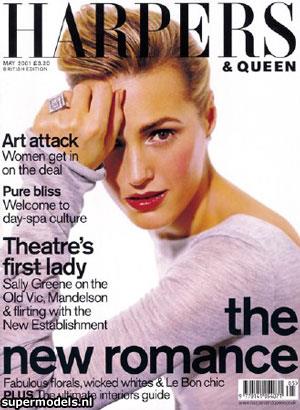 Related articles