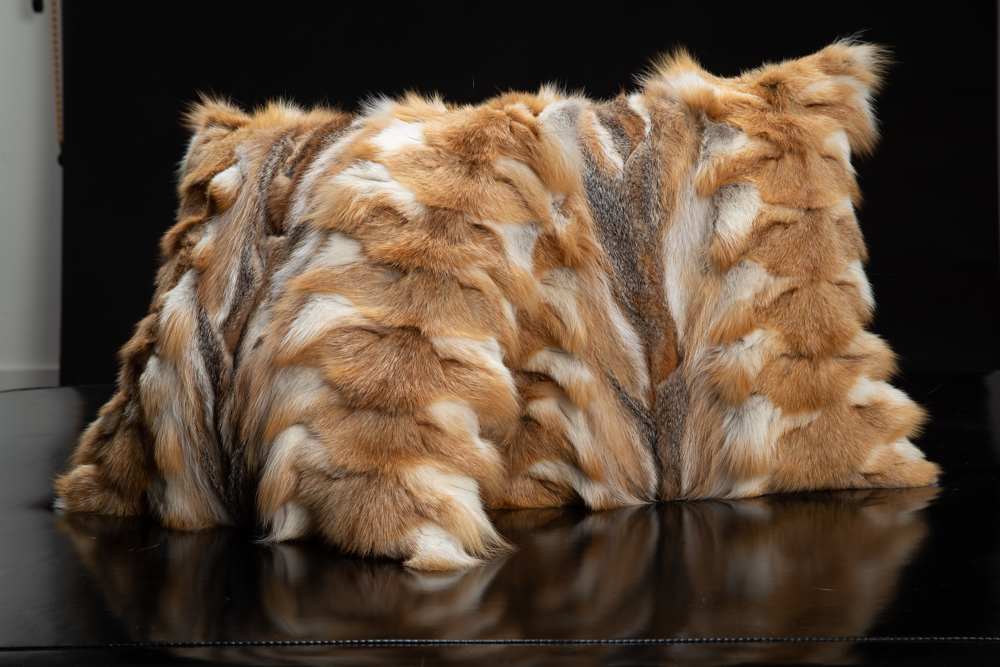 A key benefit of buying a natural fur garment is that – with the proper care over the years – your fur can get a brand-new look when it is restyled and upcycled into any number of fabulous fashion choices. Repurposing fur reiterates the attribute of fur as a sustainable renewable material. The upcycling of natural fur is a significant attraction for environmentally aware consumers, who are embracing fur as a sustainable fashion choice.
There are a vast range of head-to-toe options available when deciding how to restyle an outdated fur. For a contemporary new outerwear look, an out-of-style fur can be transformed into a modern silhouette that better suits today's casual lifestyle. Or turn it into fabulous fur accessories – hats, headbands or handbags. The cold snowy winter days will become warm and toasty when your favorite water-repellent raincoat is re-lined and re-purposed with that outdated mink. With more people adhering to a stay-at-home mandate, a cozy fur blanket, throw or pillows are sure to raise the comfort factor and bring a touch of luxe to the home. Bring pure joy to a child with an adorable fur teddy bear. The restyling options are endless. 
Nostalgia is another strong benefit to upcycle an old fur. Grandma's fur that was left to her granddaughter can be reworked into a cool modern vibe – thus combining sentimentality and the thrill of owning her very first fur.
Repurposing a fur also serves as a gateway for aspirational luxury consumers. Upcycling fur is not only responsible, but it offers an opportunity for those to own fur when buying new may be cost-prohibitive. Natural fur is a true investment since the material is extremely durable.
With the proper care of annual cleaning and storage, furs can last for decades. A restyled fur satisfies the demand for affordability with a responsible and natural fashion choice. And the look, feel, warmth and sustainability of natural fur cannot be duplicated.