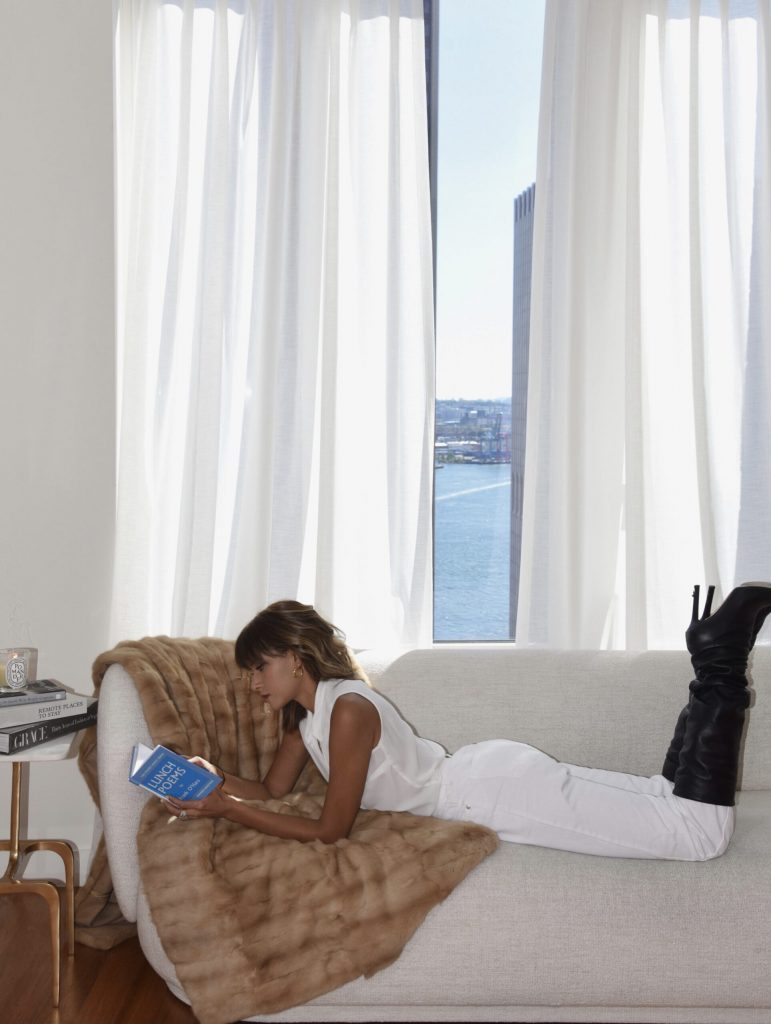 There's no place like home! And there 's no better place to feel the warmth and relaxation of one's home than to fill it with accents in fur.
A comfy fur throw on a sofa not only adds that dash of glam, but provides a whole lot of cozy while lounging. The addition of fur pillows will bring a focus to pops of luxury throughout the home. And you 'll want to knock your socks off when walking on a sumptuous fur area rug.
Fur's unwavering appeal is an increasing attraction to not only wear a fabulous fur but to also bring that appeal to the home. Ready-to-wear designers have discovered unparalleled creative possibilities for fur that go beyond the fur jacket and coat.
Just inherited your grandmother's fur coat? Fur experts can transform it into a wide range of fur options. In addition to an updated silhouette, think about having it upcycled into a fur blanket to add warmth to a bedroom.
With increased environmental concerns by consumers, fur is seen as a sustainable material choice. It can, therefore, be repurposed and upcycled into not only modern contemporary looks but in an array of luxe accents for home décor.
With luxurious fur accents in your home, you will truly find much enjoyment in "Home-Sweet-Home".