"I would like to be a one-man multinational fashion phenomenon."

~ Karl Lagerfeld
Few men, or women, are able to make such a grand pronouncement of their life's goal, and actually live to achieve it.  Mission accomplished Karl! The prolific designer passed away yesterday in Paris at age 85 leaving a legacy that will define what fashion design should be for generations to come.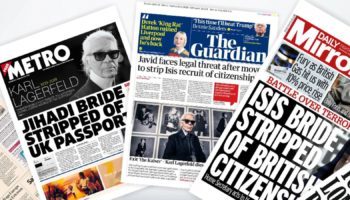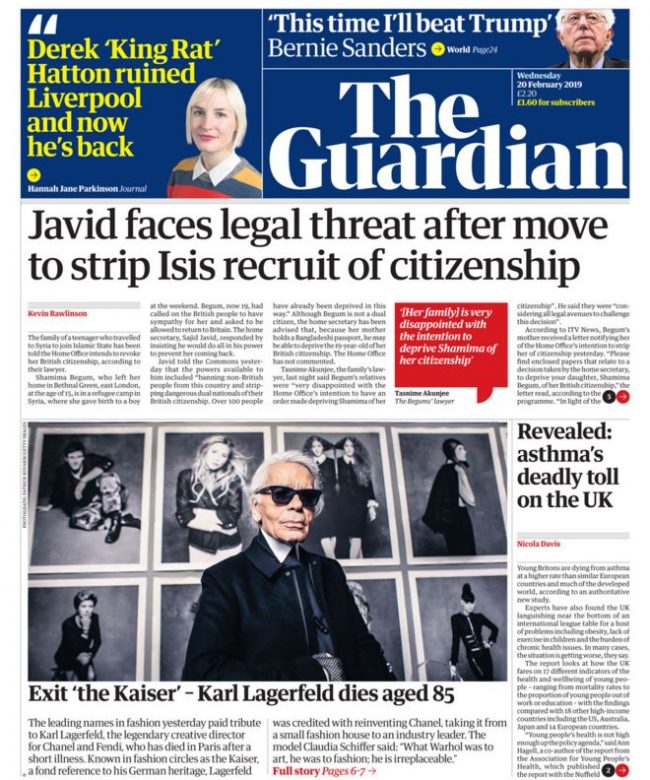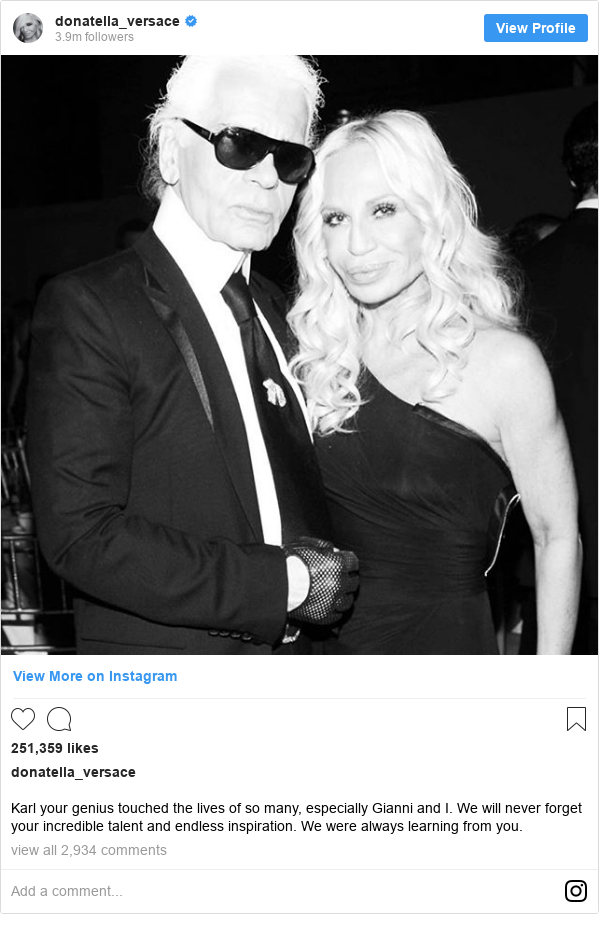 He was fiercely independent, with a brilliant creative mind driven by perseverance and motivation.  Deeply empathetic, he understood people, their insecurities and the role that dressing played in their lives.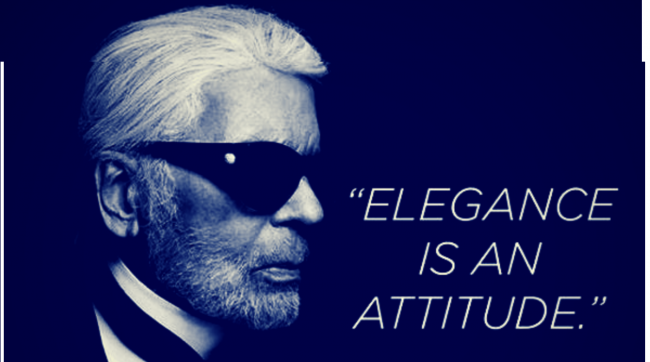 "Don't use expensive clothes as a screen for your personal doubts. Be proud of yourself and not only because you wear expensive designer clothes. They are great, but lots of people are happy without them." ~ Karl Lagerfeld
"My job is to bring out in people what they wouldn't dare do themselves." 

~ Karl Lagerfeld
He was aware of the role that fashion played in culture and, conversely the impact that the cultural values of the time had on fashion.  But he strove to set trends, not follow them.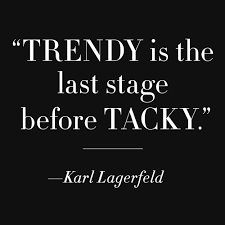 "I am like a TV antenna.  I catch everything that is in the air, and then I do it my way."~ Karl Lagerfeld
His contributions will live on in the archives of venerable fashion houses including Chloe, Chanel and Fendi as well as his own eponymous label, with generations of fashion students and aficionados sure to study the unique vision and fashion philosophy that enabled him to remain a strong and relevant voice in fashion for over 65 years.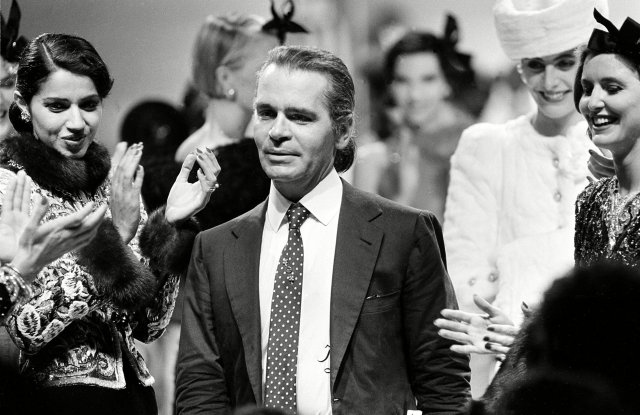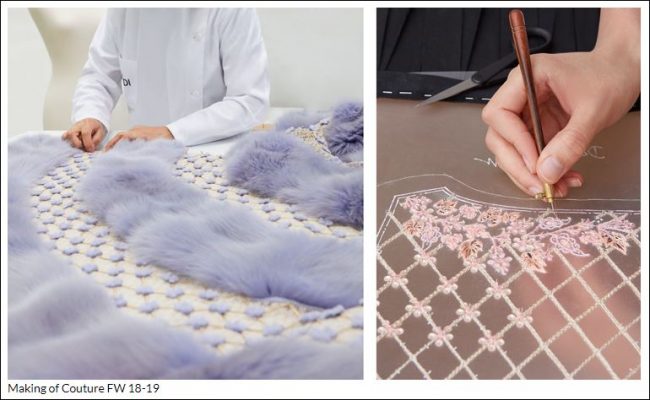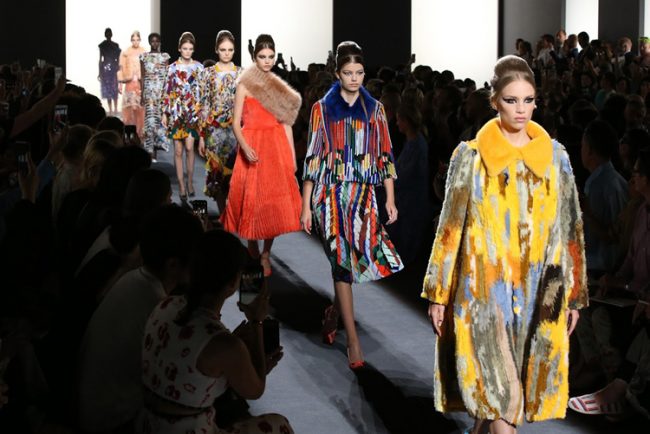 "Don't dress to kill.  Dress to survive."~ Karl Lagerfeld
"Like poetry fashion does not state anything.  It merely suggests"

~ Karl Lagerfeld
"One is never over-dressed or underdressed with a Little Black Dress."

~ Karl Lagerfeld
"Sweatpants are a sign of defeat. You lost control of your life so you bought some sweatpants."~ Karl Lagerfeld
So how did it all begin?  Though he has played with the press over the years regarding his age, it is widely held that Karl Lagerfeld was born in Germany on September 10, 1933 in the countryside near Hamburg.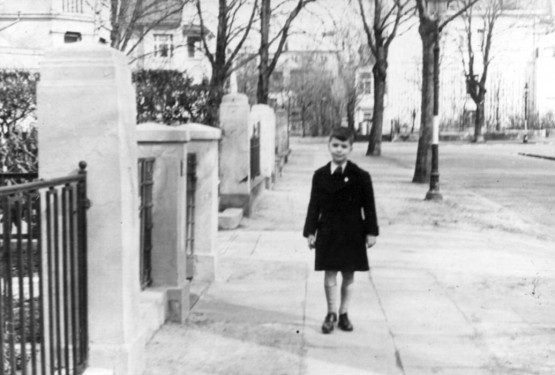 "I'm born with a pencil in my hand.  I did lots of sketching."~ Karl Lagerfeld
He moved to Paris as a young man to pursue a career in illustration and soon found success in fashion, sketching a coat in 1954 that was produced by Pierre Balmain and went on to win the International Woolmark Prize.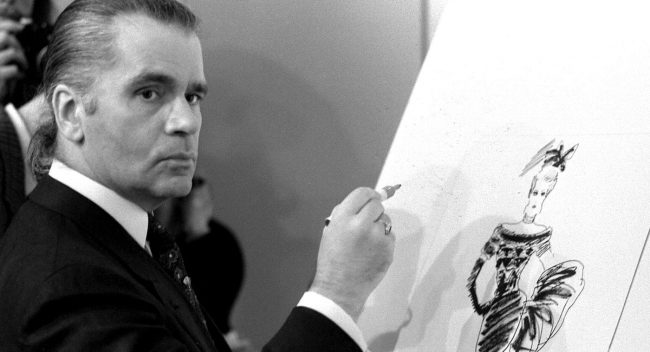 "I wanted to become a cartoon artist, a portrait artist, and an illustrator.  This was my first idea." ~ Karl Lagerfeld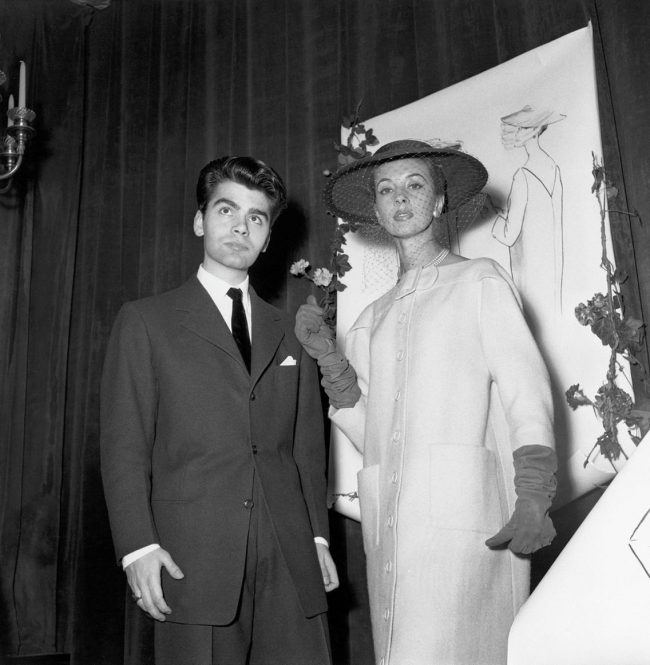 With excellent drawing skills, an eye for materials, and an understanding of sewing and tailoring, fashion was the perfect métier for young Karl.  With time and training he was able to visualize a garment before ever putting an idea on paper. After a three year stint with Balmain he moved on to other houses including Krizia, Chloé and Jean Patou, where he designed their couture collections for five years under the name of Roland Karl rather than Karl Lagerfeld.    But the fashion press was not always kind.  His first collection for Patou was poorly received with Carrie Donovan, an American fashion journalist, noting that "the press booed the collection".  And in 1960, bucking trends he showed the shortest skirts of the season drawing negative reviews once again.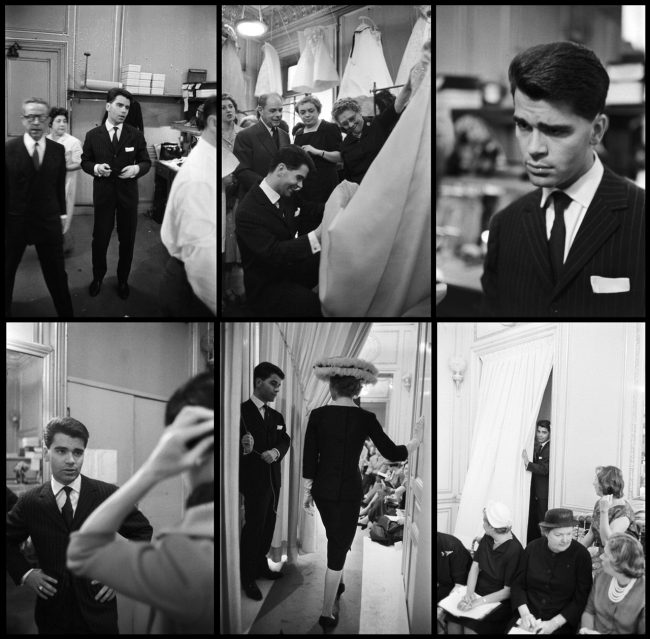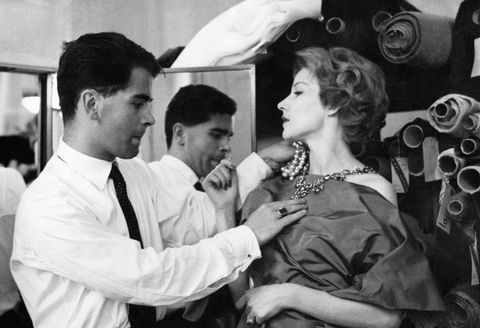 Upward and onward he went.  With his elevated sartorial sensibility he joined Fendi in 1965 designing furs, clothing and accessories.  In 1970 he also began to work with Cuirle, an Italian couture house, where among his notable designs he introduced black velvet shorts, worn under a black velvet ankle-length cape.  In 1983 he added the title of creative director for Chanel, creating the iconic quilted leather bags and updating their trademark tweed and boucle suits that became de rigeur for power dressing in the late 1980's.  Recognizing the growing importance of logos Lagerfeld integrated the interlocked the "CC" monograph of Coco Chanel to create a style pattern that became a "must have" for the era.  And during his years with Chanel he created some of the most extraordinary and memorable events in the annals of fashion including his 2017 Resort show in Cuba and the presentation of his Fall 2014 collection in a staged supermarket at the Grand Palais in Paris. So extraordinary was his career, in September 2010, the Couture Council of The Museum at the Fashion Institute of Technology presented Lagerfeld with an award created for him, The Couture Council Fashion Visionary Award.   To say it was well-deserved would be an understatement.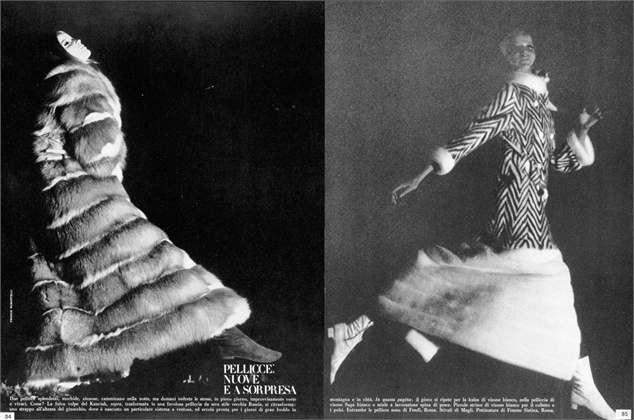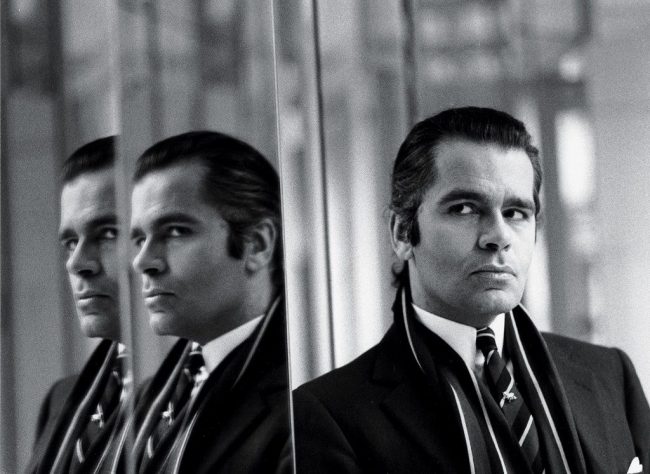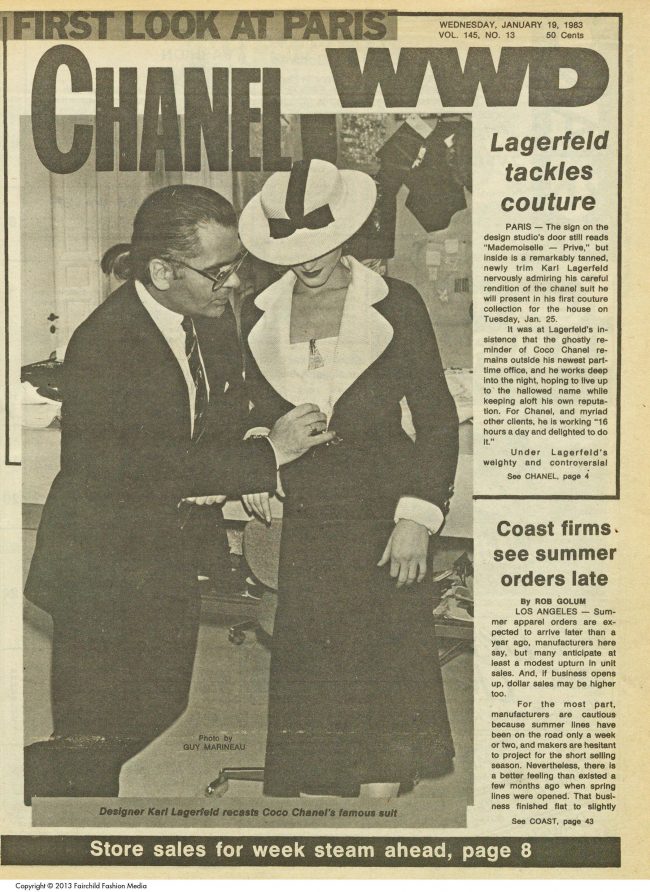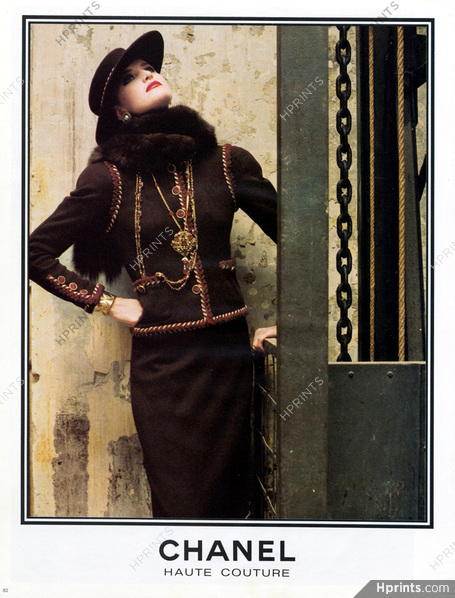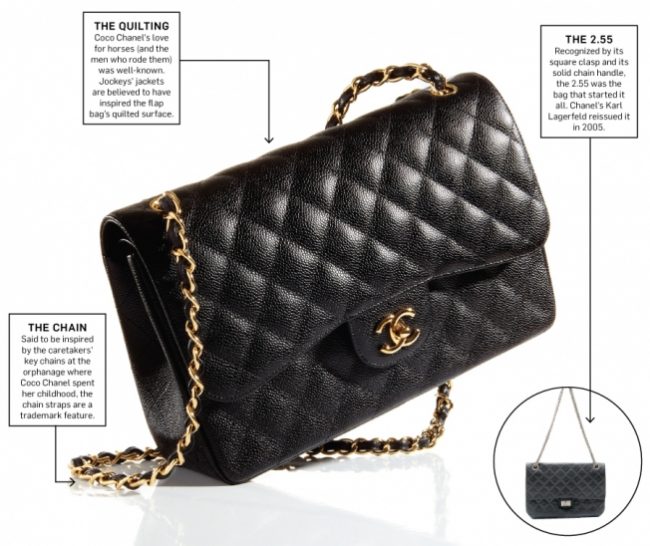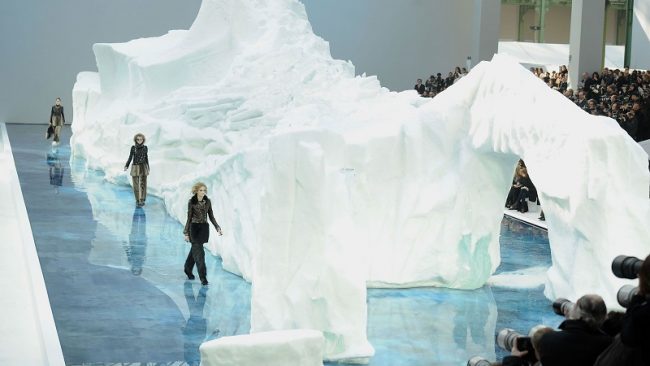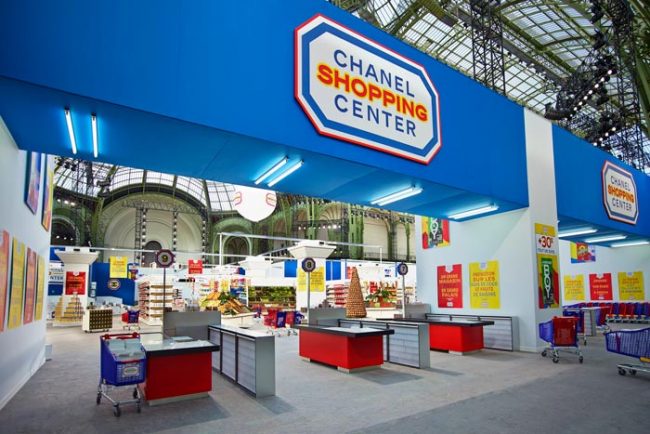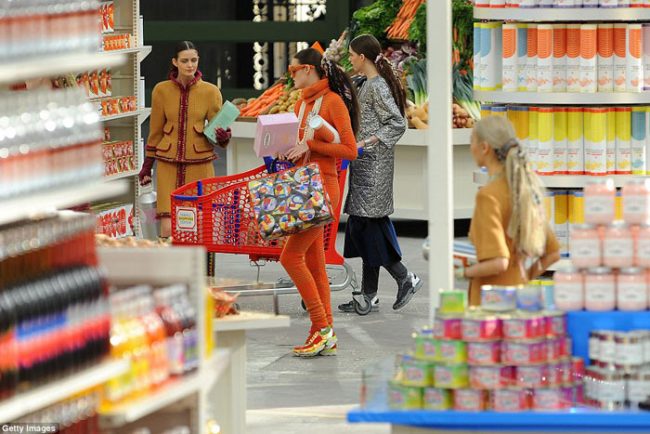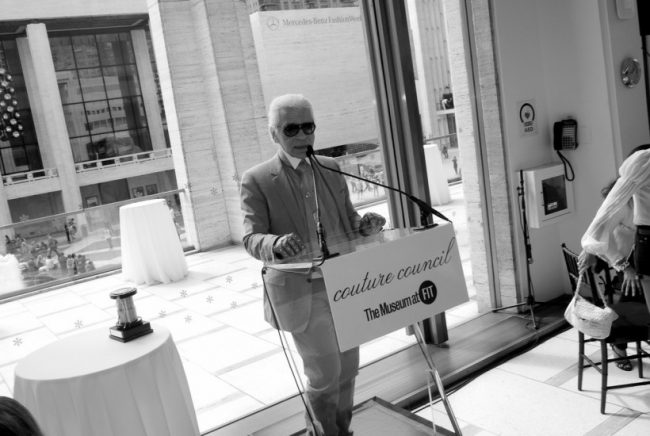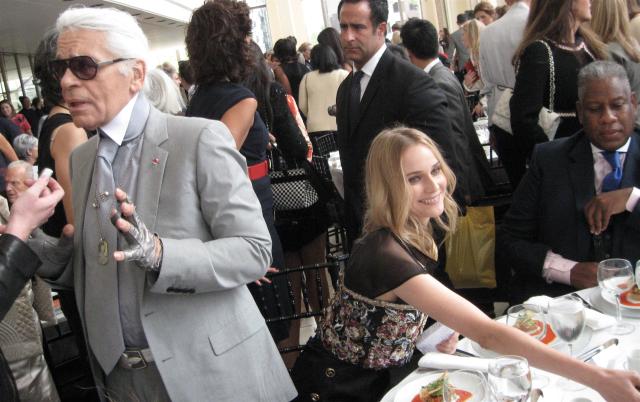 With all the visual details involved, it can be easy to forget that design is a business.  But not for Mr. Lagerfeld.  Over the decades, he collaborated on a variety of fashion and art-related projects that added to the worldwide recognition of his name as well as handsomely padding his wallet.   His collaboration with Isetan, a Japanese firm, led to 30 licenses producing collections of clothing and accessories for men and women.  He designed shoes for Charles Jourdan and sweaters for Ballantyne.  In 2002 he produced a special denim collection for Diesel.  And in 2004 he created a capsule collection for H&M that nearly sold out in all stores in just two days.   As a photographer he contributed to Harper's Bazaar, Numéro, and Russian and German editions of Vogue.  His photographs were used in advertising campaigns for the houses under his direction—Chanel, Fendi, and his eponymous line.  Expanding his brand to interior design, he signed a deal to design limited edition homes on the island of Isla Moda and agreed to design the two residential lobbies of the Estates at Acqualina, a luxury residential development in Miami's Sunny Isles Beach.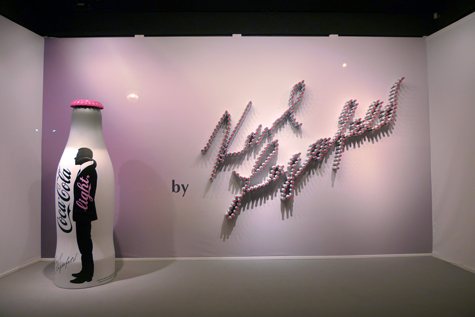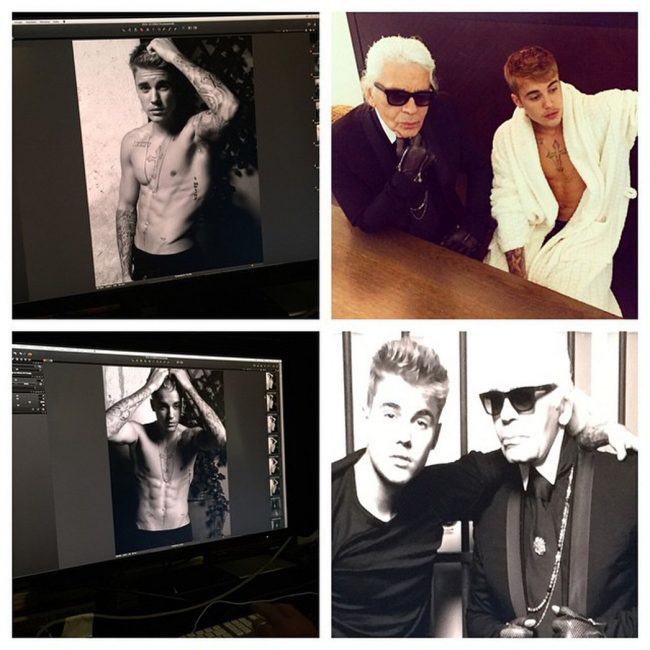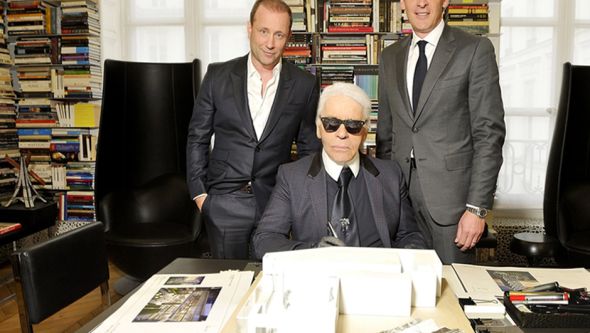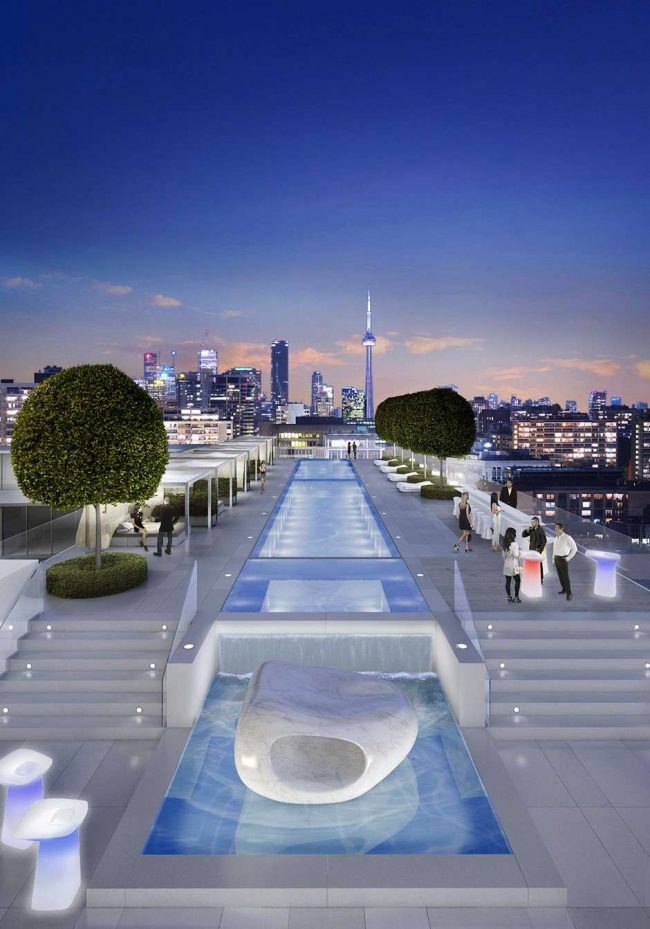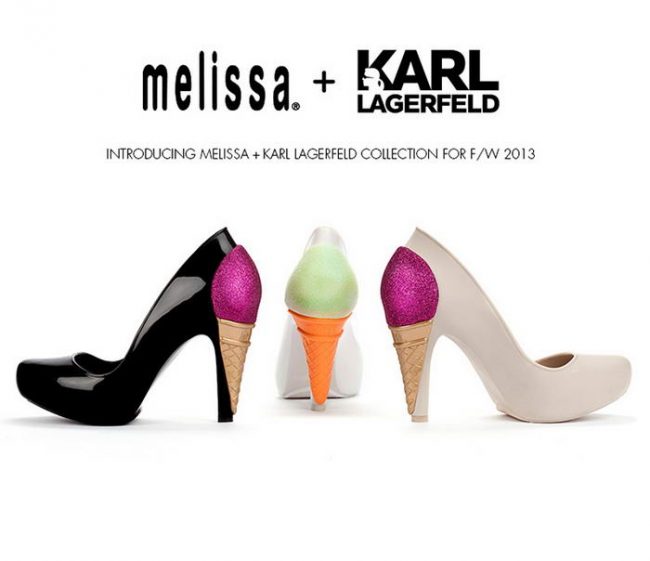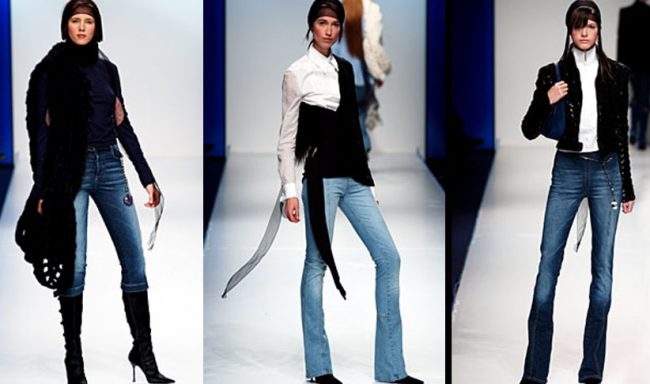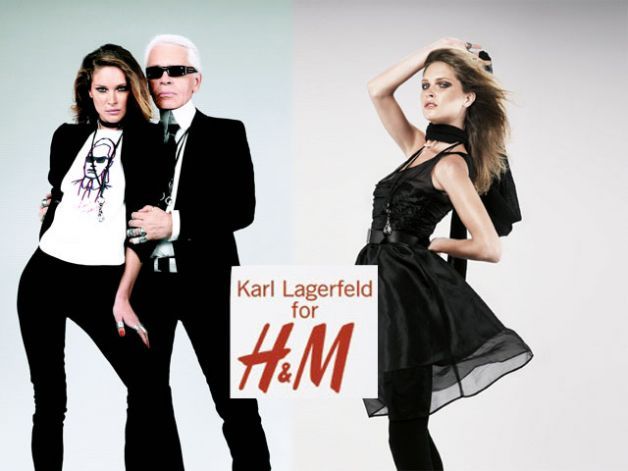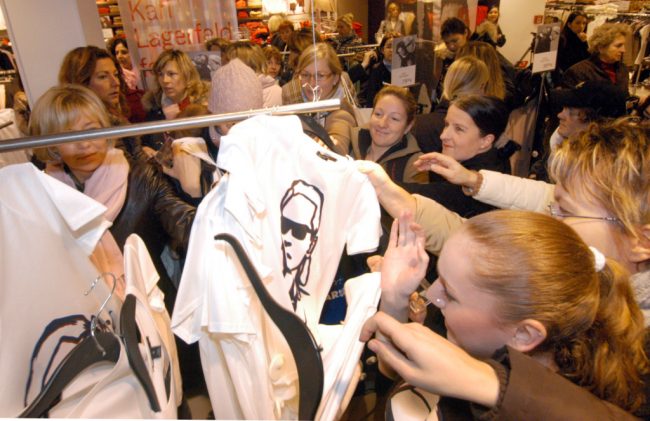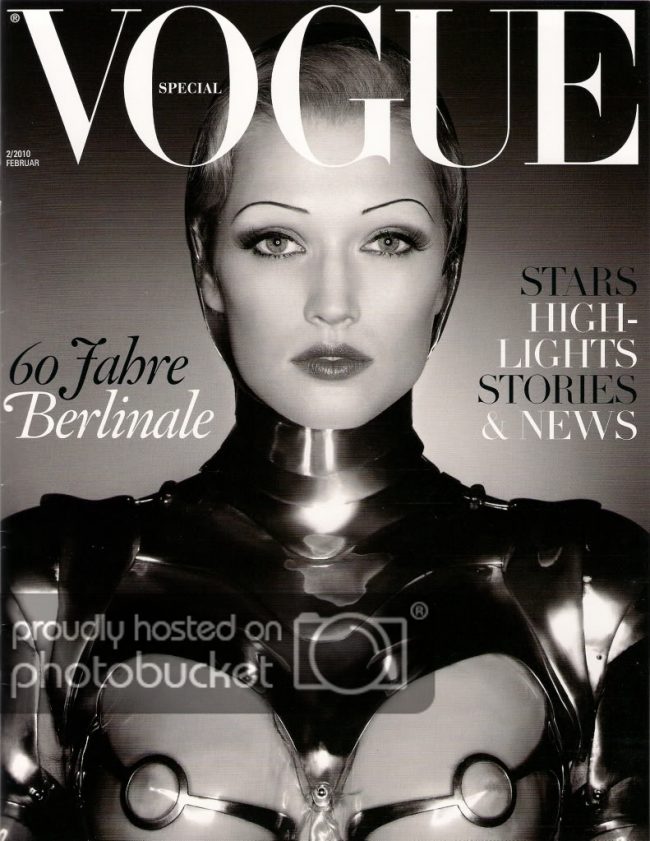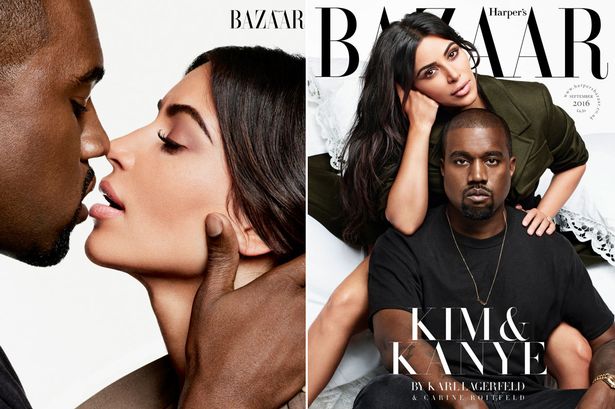 An iconoclast by nature, he was recognized around the world for his white hair, black sunglasses, fingerless gloves, and high starched collars and this look, along with his idiosyncrasies, became as much a part of the brand as his sartorial vision.  Mr. Lagerfeld understood the value of this unique branding and if one needed any proof of the import of the brand he created one need only look at the success of the teddy bear in his likeness produced by Steiff in 2008.  Manufactured in an edition of 2,500 pieces, the collection sold out at $1,500 each, with hundreds of disappointed fashionistas who missed out still yearning to get their hands on one.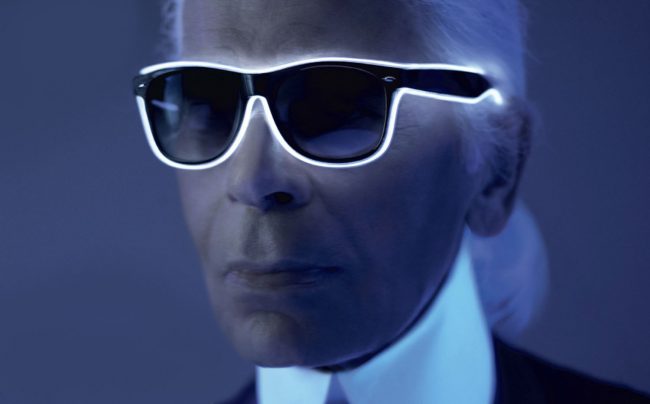 Karl Lagerfeld Steiff Teddy bear

"I'm very much down to earth.  Just not this earth." ~ Karl Lagerfeld

"I am like a caricature of myself, and I like that. It is like a mask. And for me the Carnival of Venice lasts all year long."~ Karl Lagerfeld

"I am a living label.  My name is Labefeld, not Lagerfeld."~ Karl Lagerfeld
To help propel his labels, Lagerfeld relied on celebrity brand ambassadors beginning with his first style muse, Ines De La Fressange.  Favorite models featured in his shows included Vanessa Paradis, Kate Moss, Linda Evangelista and Claudia Schiffer and, more recently, Cara Delevingne, Kendall Jenner and Cindy Crawford's young model daughter, Kaia Gerber.  On the red carpet he dressed Julianne Moore, Kristen Stewart, Keira Knightley and style icon Diane Kruger.  But he also valued youth, creating looks for Miley Cyrus, Lily Allen and Lily Rose Depp, the 19-year-old daughter of Johnny Depp, who was announced as a Chanel ambassador in September 2015.  Among other projects he designed costumes for Madonna for her Re-Invention tour, and recently outfits for Kylie Minogue's Showgirl tour. But a bit of shock value had its place as well.  In 1993, he caused U.S. Vogue editor-in-chief Anna Wintour to walk out of his Milan Fashion Week runway show, when he employed strippers and adult-film star Moana Pozzi to model his black-and-white collection for Fendi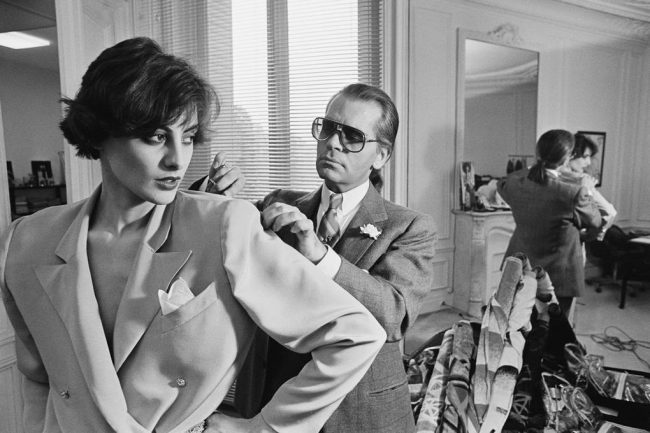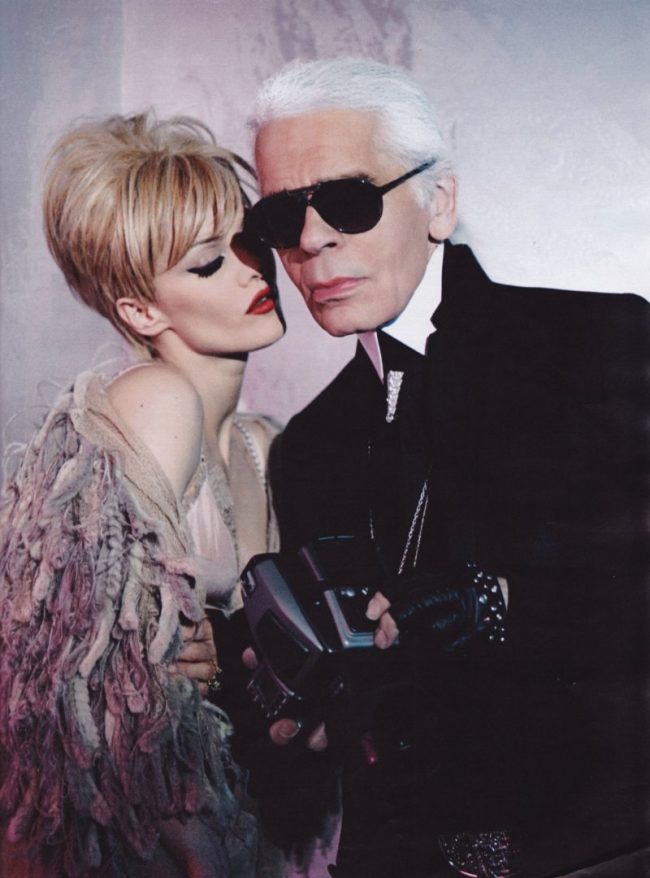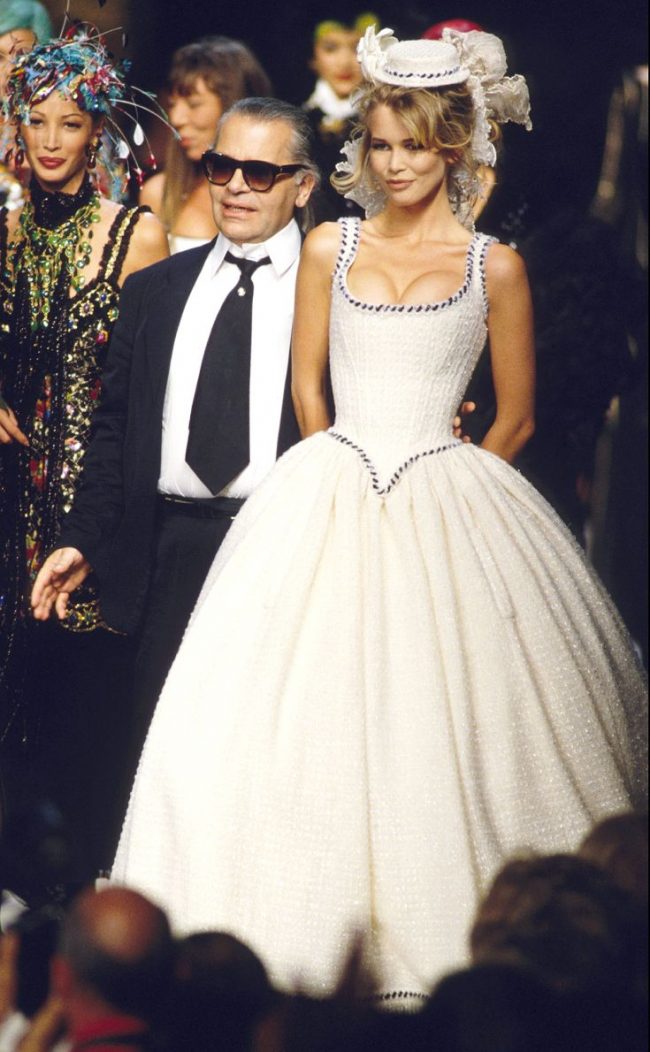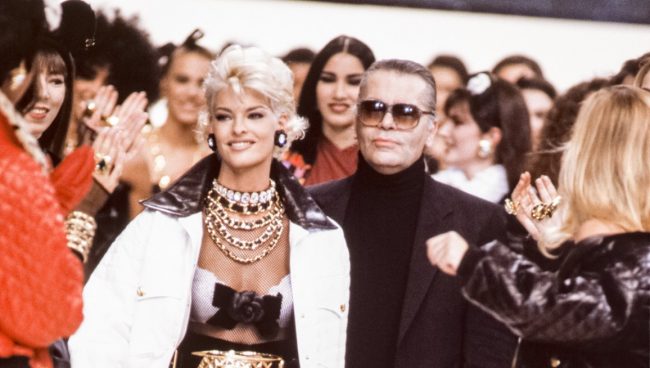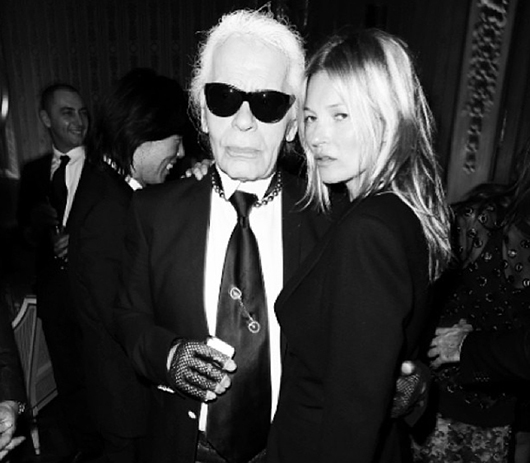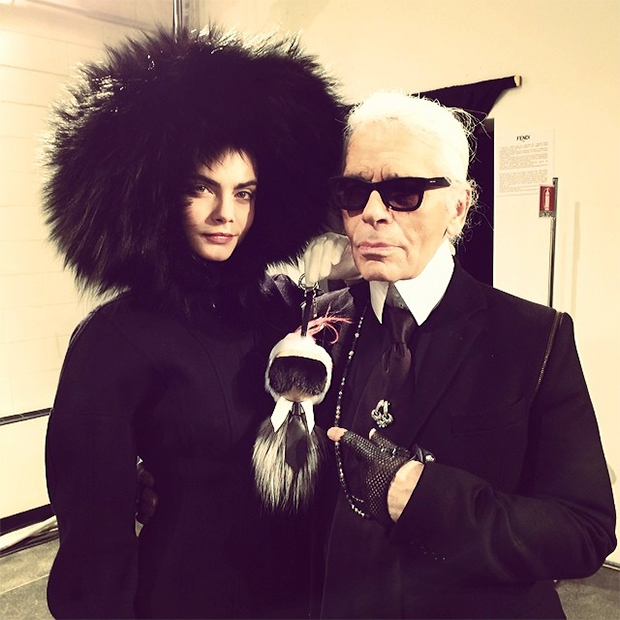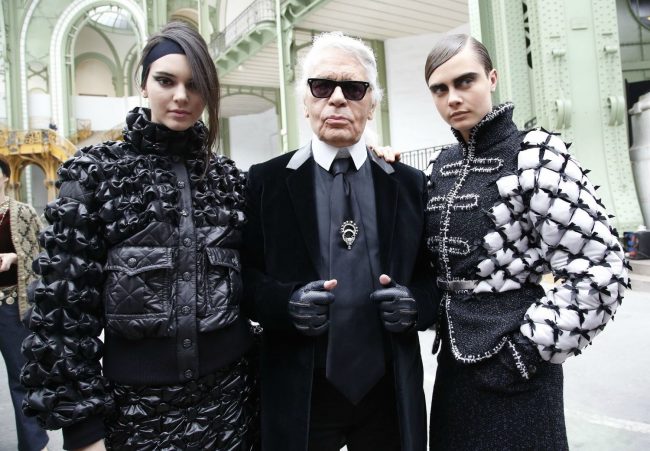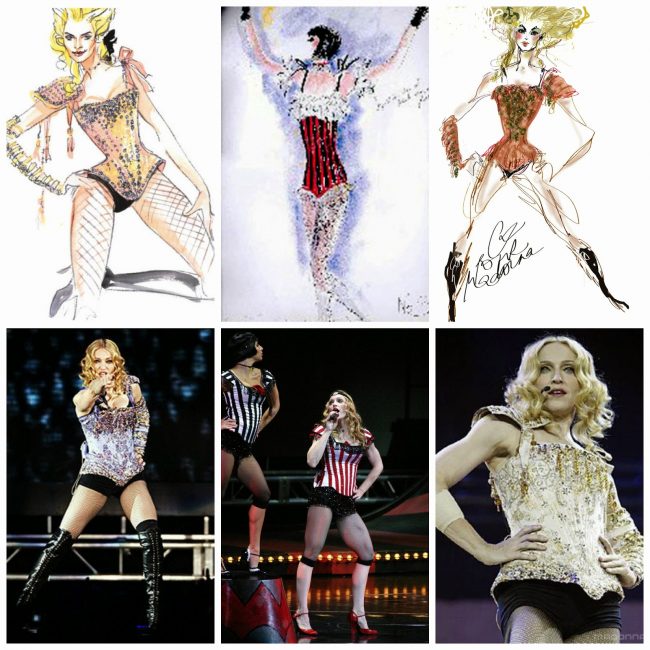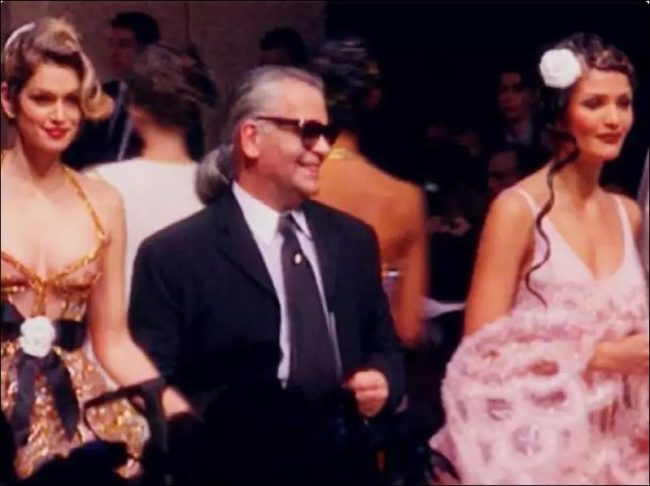 For us here at Furinsider, it was his work at Fendi that stands out most.  Hired to modernize their fur line, Lagerfeld integrated a variety of fur types into the collection, drawing upon the unique visual and textural characteristics of each to create innovative fur fashions.   In later years his mastery of intarsia design led to the creation of wearable art for Fendi, delivering the exclusivity in fashion that firmly established Fendi in the highest echelons of luxury.  And on the subject of fur he noted,
"In a meat-eating world, wearing leather for shoes and clothes and even handbags, the discussion of fur is childish." ~Karl Lagerfeld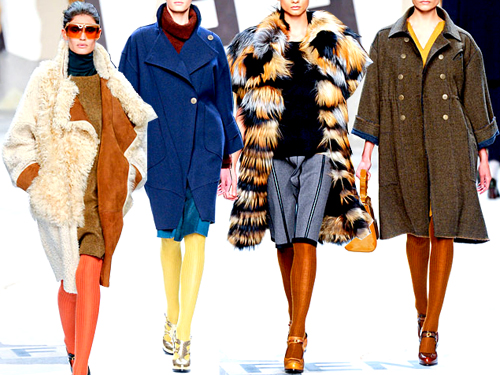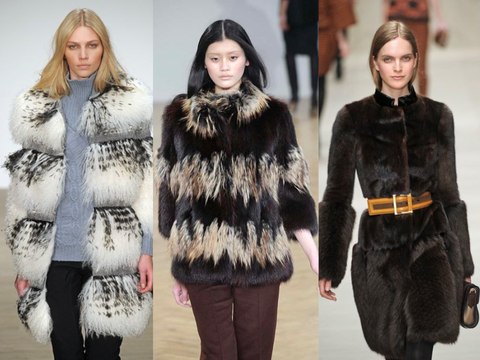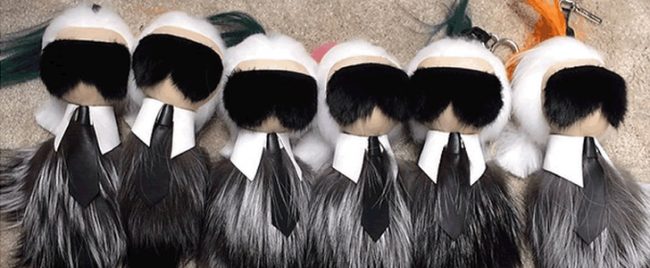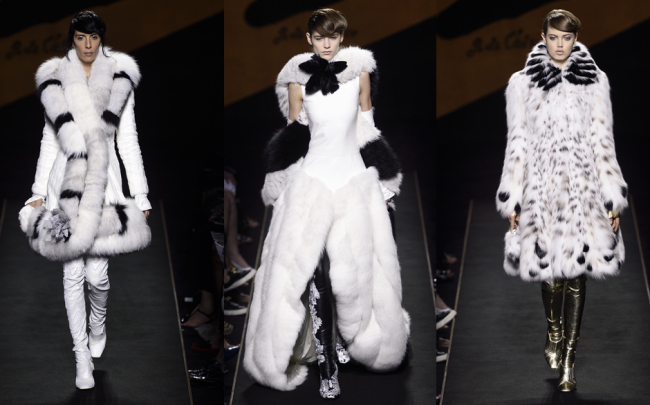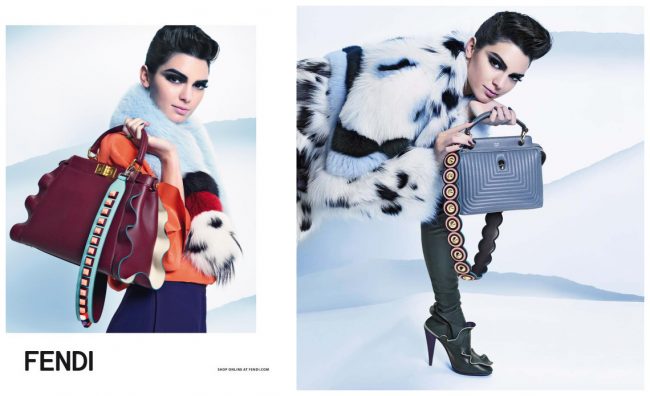 Fendi RTW Fall 2017

Fendi 2018 Resort Cruise

Fendi fur buggies bag charms

Fendi Pre-Fall 2016

Fendi Fall 2016

Fendi Fall 2017

Fendi RTW Fall 2018

Fendi RTW Fall 2018

Fendi RTW Fall 2018
Mr. Lagerfeld's absence at the Chanel couture show in January stirred the industry.   Just one month later, after being admitted to the American Hospital of Paris in Parisian suburb Neuilly-sur-Seine on  February 18, he succumbed to pancreatic cancer and passed away.
ON HIS LEGACY
"I've always known that I was made to live this way, that I would be this sort of legend." ~ Karl Lagerfeld
"Why should I stop working?  If I do, I'll die and it'll all be finished." ~ Karl Lagerfeld
"One day it will be over, and I don't care." ~ Karl Lagerfeld
RIP Karl Lagerfeld.  You set the bar high.  And you rose well above it.