Janet Jackson
She taught a generation of young women, through her catchy tunes, about control and self empowerment. The little spitfire that started out singing alongside her brothers in the infamous Jackson 5 group slowly emerged and took center stage as a forceful artist of the 90s. Stylish and real, women around the world related to her ever-changing style and soft spoken grace. With talent oozing from her pores, Janet has managed to remain relevant and in demand for over 30 decades and shows no sign of stopping. The only person to be crowned the spokesperson for the prestigious BLACKGLAMA "What Becomes a Legend Most?" campaign for two consecutive years, Janet's style is timeless and her talent is endless.
Whitney Houston
In the 80s Cinderella had nothing on Whitney Houston! This modern day princess charmed the world with her powerful voice and stunning good looks. A media darling who could do no wrong, Whitney hailed from singing royalty and was blessed with a voice, face and body that allowed her to transcend all barriers. Known simply as "the voice" worldwide, Whitney Houston at the height of her musical career, ventured out and took the world of acting by storm with her starring role in the blockbuster hit The Bodyguard. Not only did she prove that she had the skills to be classified as an actress, she also cemented her place in movie history with her remake of the movies anthem "I Will Always Love You." This was the legacy that she left, music we love!
Whitney was daring in her fur choices and loved color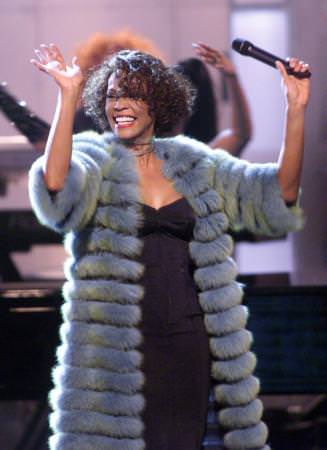 Sharon Stone
Instinct tells us that there is nothing "basic" about Ms. Sharon Stone. With blockbuster hits of the 1990s including Total Recall (1990), Basic Instinct (1992), The Quick and the Dead (1995), Casino (1995) and Sphere (1998) Sharon was in high demand and at the top of every director's list when thinking of casting strong sexy females. Her unbelievable body and abundance of self confidence translated into her wardrobe choices and made it fashionable to be sexy and daring on the Red Carpet.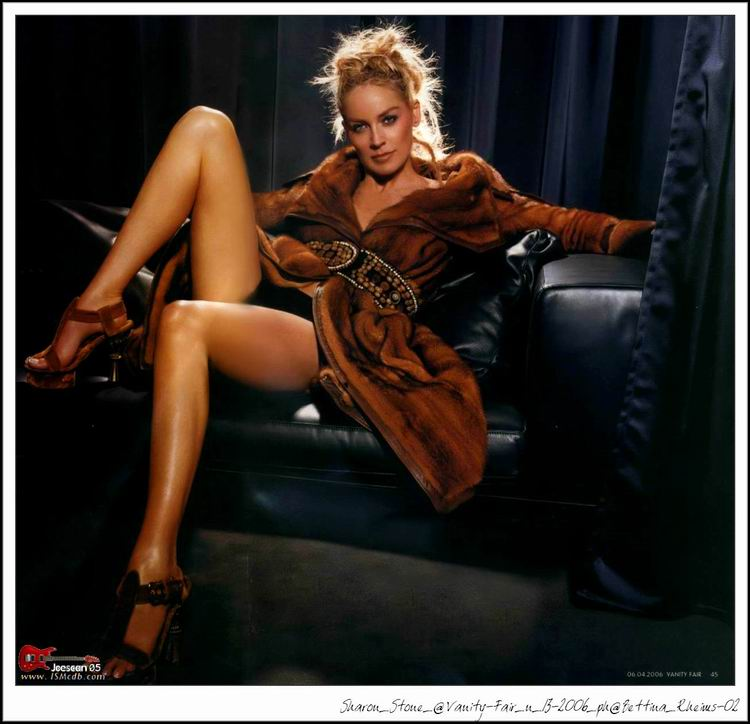 Sharon Stone in a bold purple fur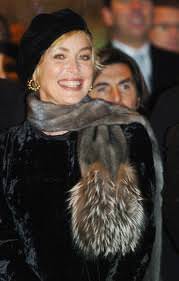 Madonna
Earning the title of the human chameleon, Madonna could teach a master class on reinvention and self promotion. We cannot even begin to address the impact, both good and bad, that this Brooklyn born Italian American pop goddess has had on the lineage of fashion evidenced by the countless designers she has been the muse for. Unapologetic, unconventional and unbelievably versatile, Madonna is in a class all by herself in both the music and fashion realm.