Today we celebrate 20 years since the cult classic dramady Sex and the City, debuted on HBO. Ninety-four episodes, and 6 seasons later, this is the show that liberated women, changed the way we shop, and influenced relationship lexicon  forever. It's hard to believe that Candice Bushnell, the author of the original book that the series was based off of, sold the rights to the book for only $60,000 … if she only knew what she had created!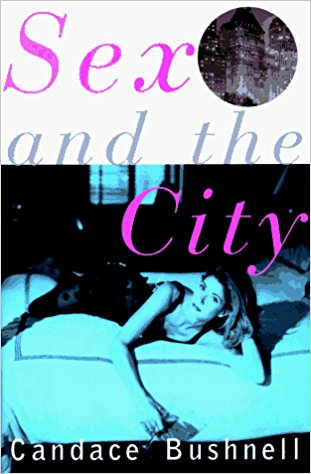 Like we needed another reason to fall in love with the city that never sleeps, Sex and the City put New York City, and Manolo Blahnik, into the vernacular of every 2o something girl searching for a relationship and her identity.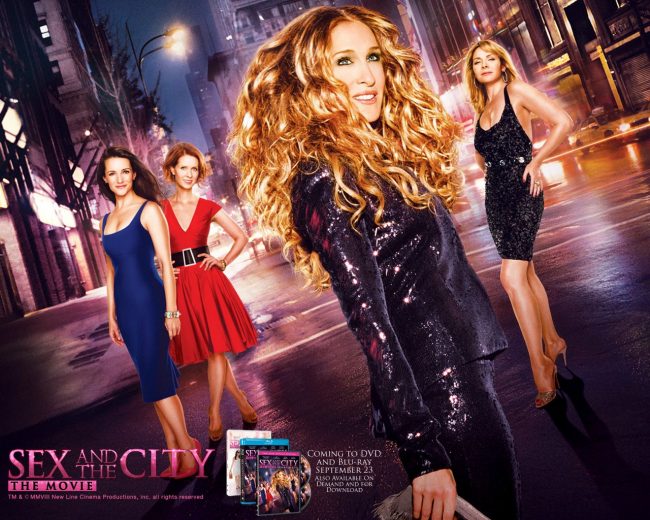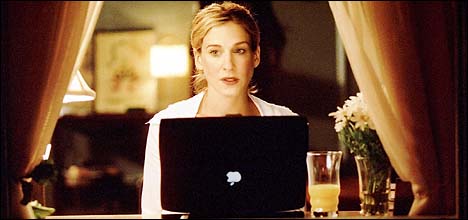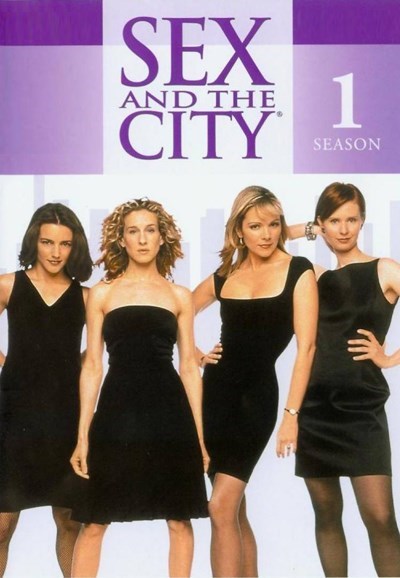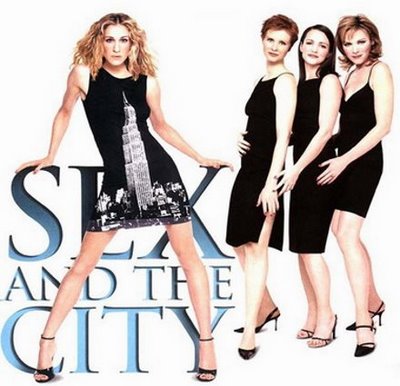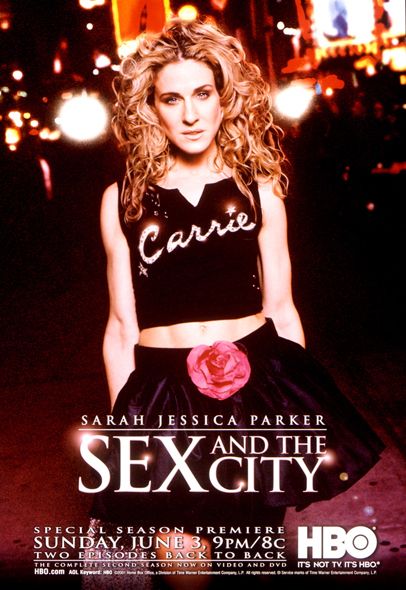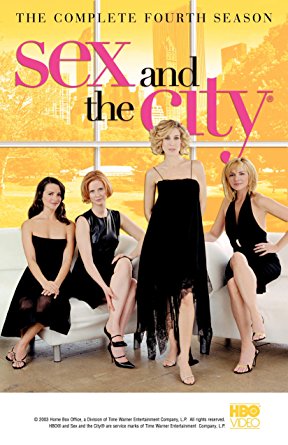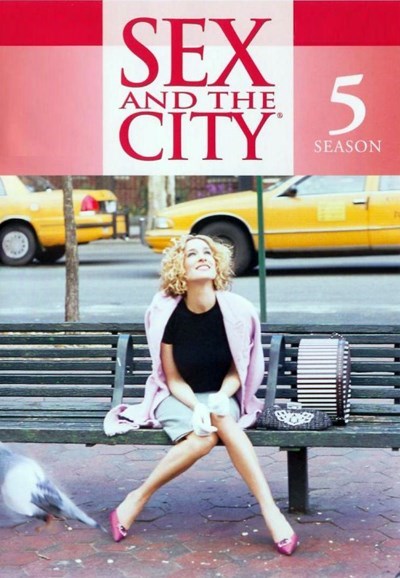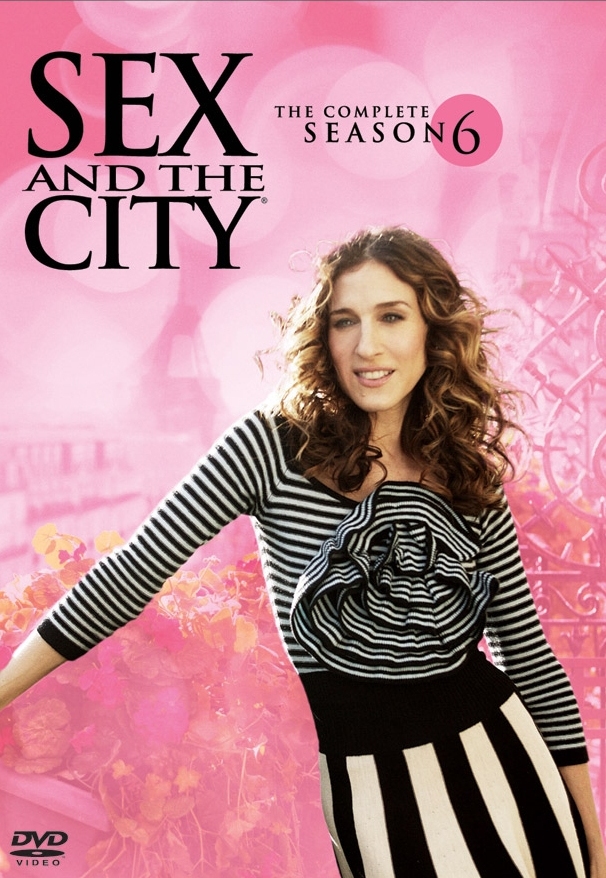 From the very first time the playful and infectious opening theme song played in 1998 showing lead character Carrie Bradshaw, played by Sarah Jessica Parker, stylishly navigating the bustling streets of New York City in a whimsical pink tulle tutu; the world was hooked! Was it the fashion? Her innocent wonderment and playful curls?  Or, was it the brash, shock-and-awe banter that came forth from the mouths of these four ladies? Whatever it was, Sex and the City perfectly encapsulated the angst and brutally funny, completely confusing, pursuit of romance. Like Dynasty was to the 80s, so was Sex and the City to the 2000s.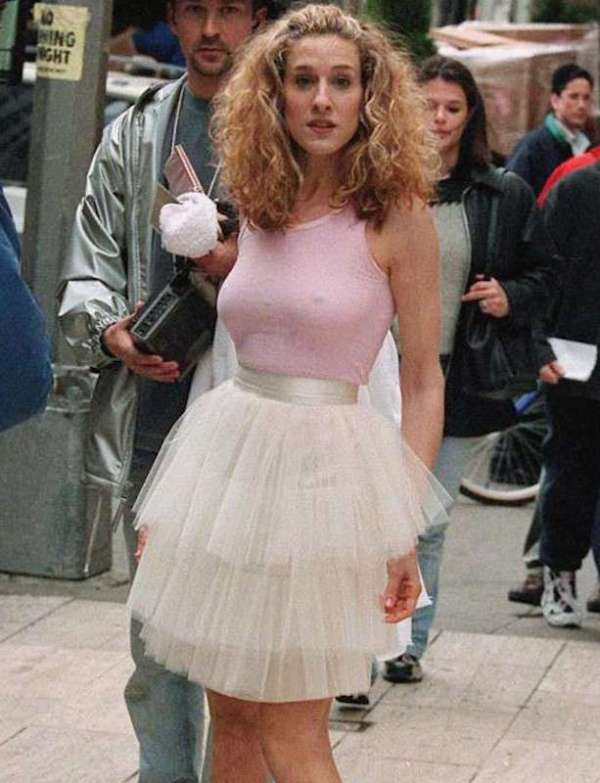 With a little help from her three friends/side-kicks, Samantha Jones (played by Kim Cattrell), Charlotte York (played by Kristen Davis) and Miranda Hobbes (played by Cynthia Nixon), the ladies chronicled the New York scene is a sleek, stylish and cool way. Hitting up the latest hot-spots and wearing the most enviable brands like Dolce & Gabbana, Prada, Chanel and Fendi;  the show was a visual representation of why people yearned to own a little piece of New York City and depicted the love-hate relationship that its residents have with the city.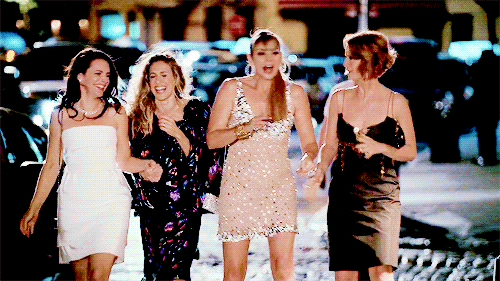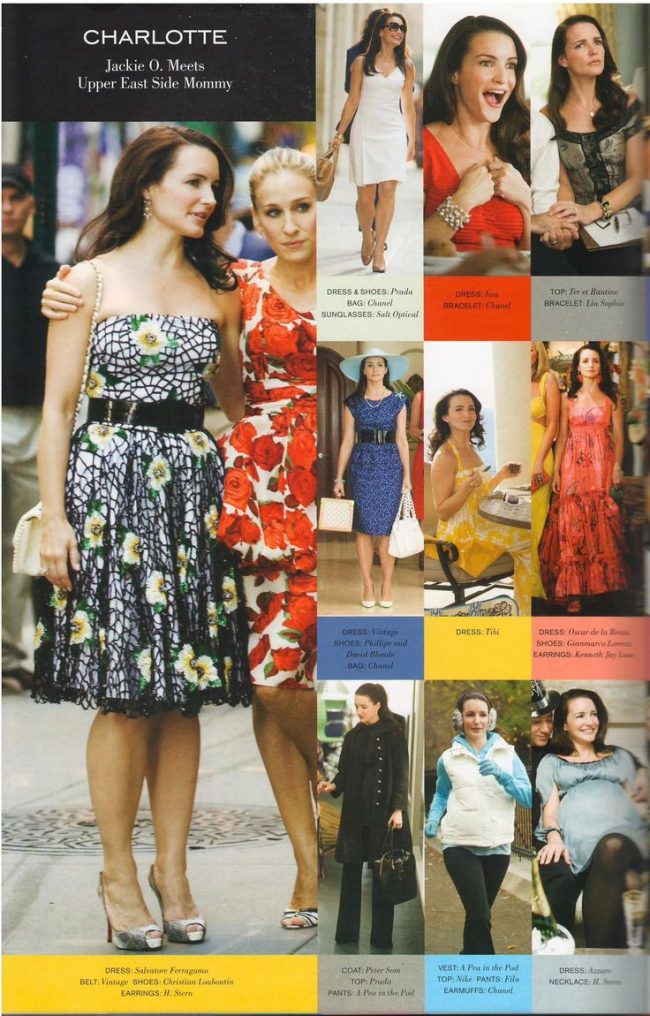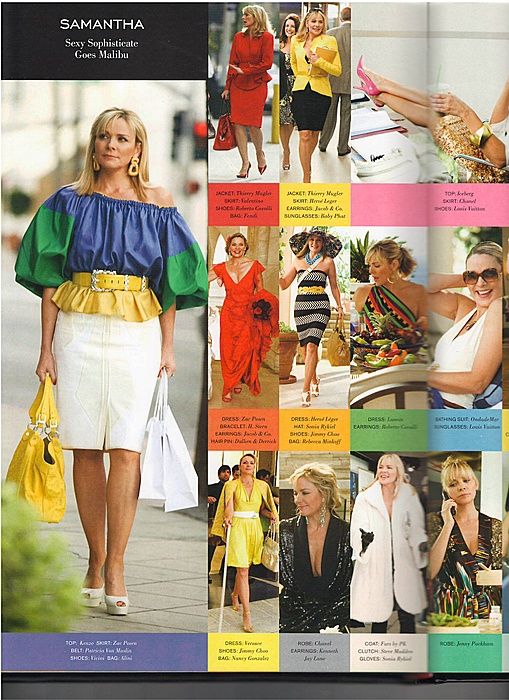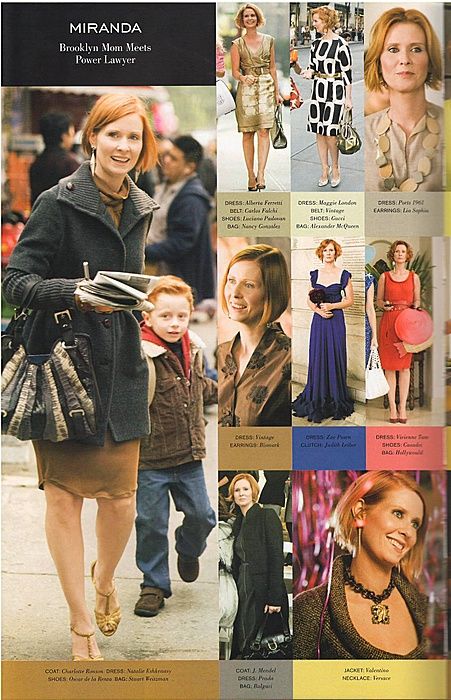 The show's brilliantly talented Costume Designer, Patricia Field, not only put the show on the map for the established brands she featured, but also for the little-known brand she elevated and helped to catapult into brand stardom. Everything Carrie Bradshaw touched was golden for brands. Single-handedly, the show was responsible for setting  cultural and fashion trends (remember the huge flower pins?) and deeply influencing the spending habits that would shepherded millennials through the early 2000s.. By making high-street fashion seem accessible to "the average working girl", the show struck a familiar chord of aspiration for the masses and won a forever place in our hearts.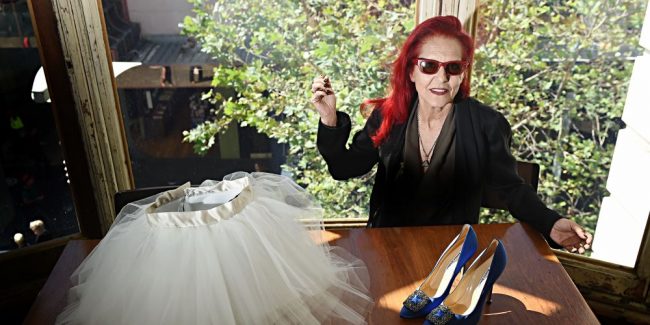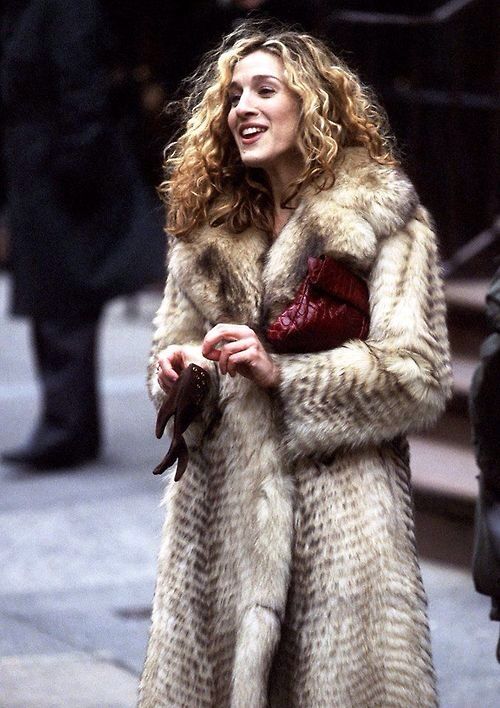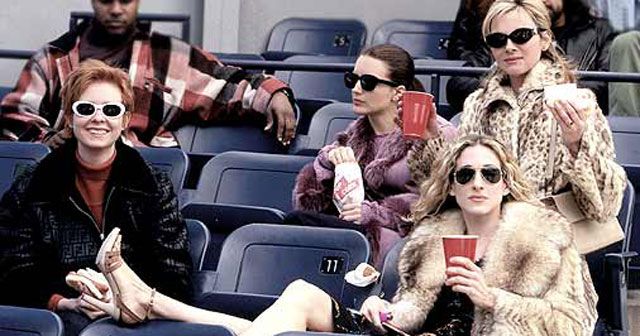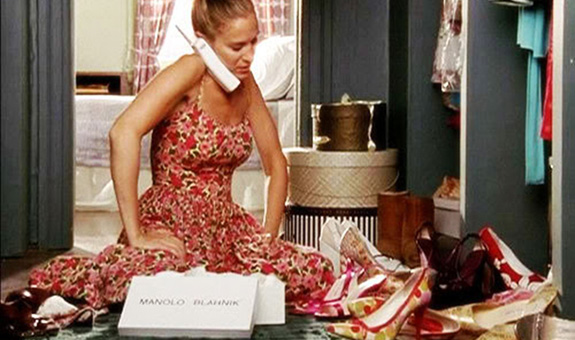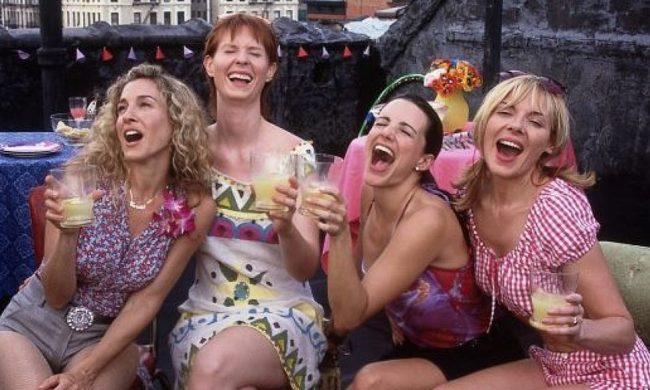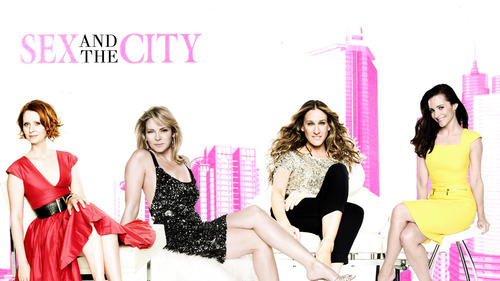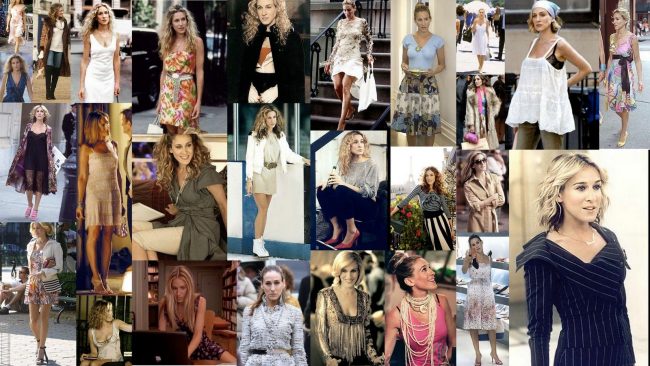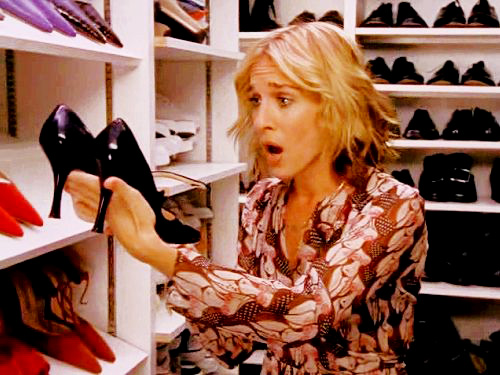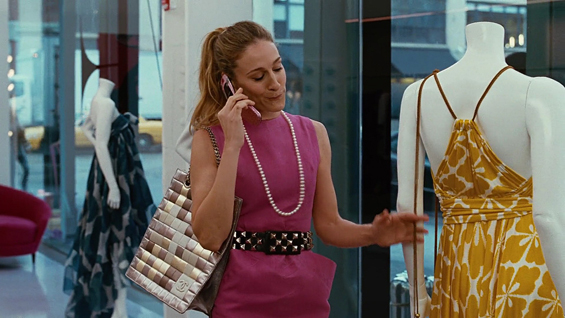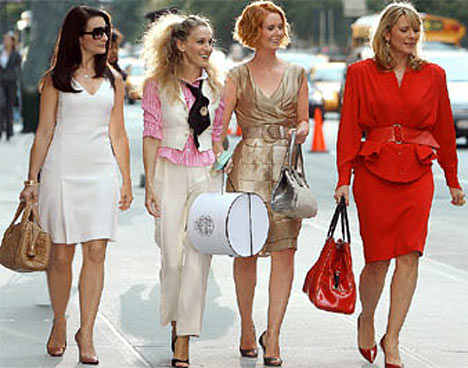 With so many reason's to love this iconic series that lasted 6 years on HBO, and had two spin-off blockbuster feature films, it's hard to choose just one reason to explain why we will watch this show on repeat every year and everywhere we can!
Thanks for taking a trip down memory lane with us… sex never looked so good! Happy 20th Sex and the City!!